Tucker Carlson Runs Noticeably Fewer Ads Wednesday Night As Sponsors Continue To Bolt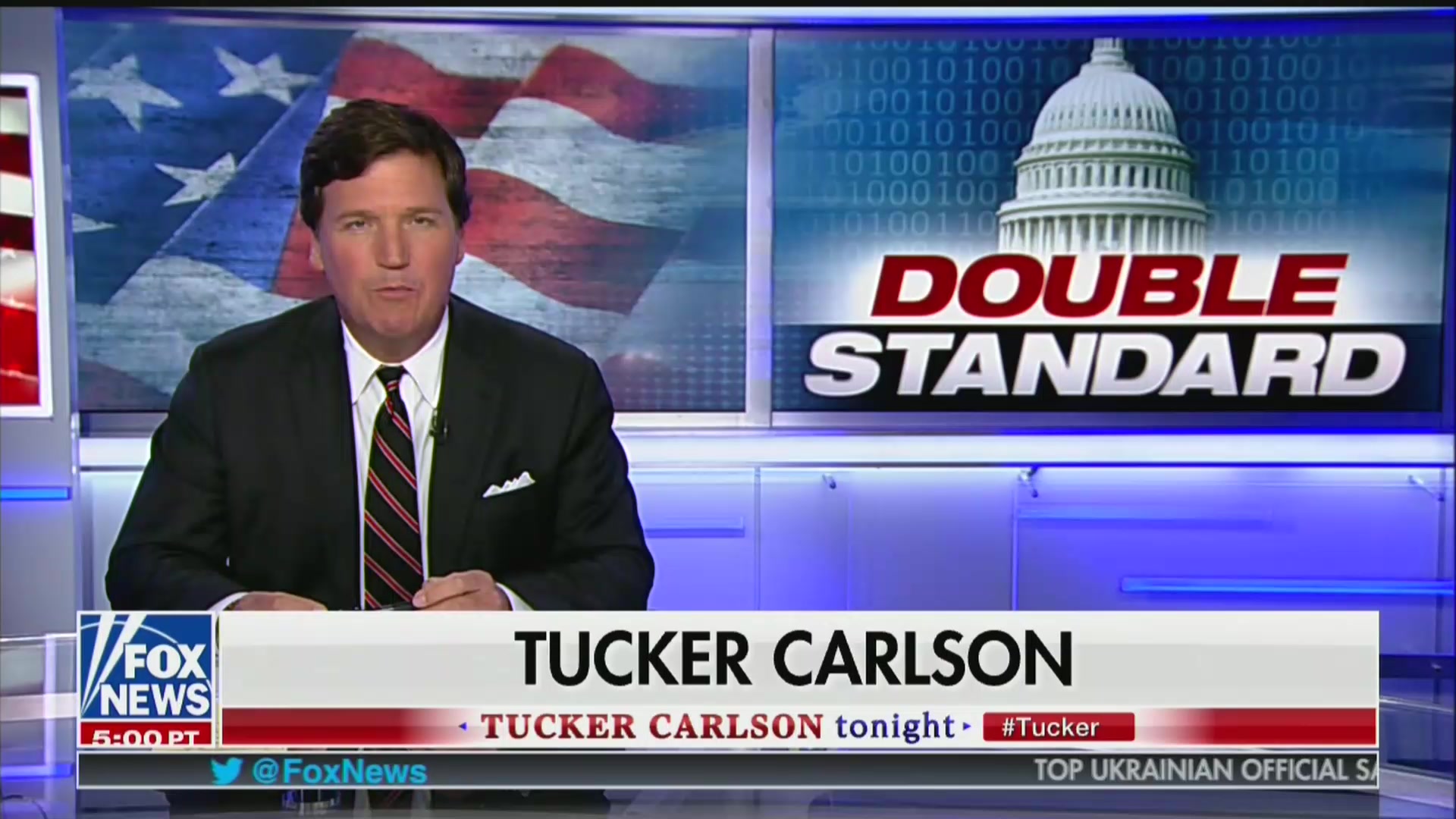 Nearly a week after he created a firestorm of controversy by saying immigration makes America "poorer and dirtier, and more divided," Fox News host Tucker Carlson continued to feel the growing effect of a social media-fueled advertiser boycott as his primetime program ran significantly fewer commercials than before the backlash.
On Wednesday night, Tucker Carlson Tonight aired a total of 14 minutes and 28 seconds of ads during the entire broadcast. The show took a total of four advertising breaks and featured 16 national brands. One of the national sponsors, the non-profit American Society for the Prevention of Cruelty to Animals, ran a one-minute-long ad. The rest of the break time was devoted to local cable ads and network promos.
Outside the ASPCA, the following companies ran commercials on Tucker's show Wednesday evening:
– PajamaGram
– Turmeric
– Alka Seltzer Plus
– Isotoner
– Dremel
– HearingAssist.com
– MyPillow
– SiriusXM
– Red Lobster
– Planters
– Clear Choice
– Visiting Angels
– Progressive
– Senior Helpers
– Sheex
These were all the national commercials shown on Tucker Carlson's show tonight. Total commercial time was 14:28. Last night it was 16:28. pic.twitter.com/BLqloWlIYL

— Contemptor (@TheContemptor) December 20, 2018
Tuesday night, which came on the heels of numerous companies dropping the show after Carlson doubled down on his immigration remarks and said he was not "intimidated," featured five advertising breaks and a total of 16 minutes and 28 seconds of commercial time. Of the 30 commercials shown throughout the broadcast, 18 were from national brands, with the rest devoted to local ads and network spots.
Prior to Tucker's December 13th remarks, his show averaged 36 total ads a night for a total of roughly 18 minutes of break time per broadcast. Therefore, Tuesday night's ad load was down at least 90 seconds and Wednesday's saw a reduction of three-and-a-half minutes.
Fox News initially lashed out at "left wing advocacy groups" in the immediate wake of the advertiser boycott, calling it an "effort to stifle free speech." After more and more companies fled from Carlson, the network released a fiery statement that said they "will not allow voices like Tucker Carlson to be censored by agenda-driven intimidation efforts from the likes of Moveon.org, Media Matters and Sleeping Giants." Fox also equated the boycott to the leftist protest at Carlson's home last month, stating that he's "once again being threatened via Twitter by far left activist groups with deeply political motives."
The network has also stated that all advertisers are moving their ads to other shows on Fox News and that no revenue has been lost by by the channel.
Meanwhile, it isn't just the advertisers that are jumping ship. Tuesday's broadcast of Tucker Carlson Tonight finished last in its cable news time slot in the key 25-54 demographic and pulled in a total viewership a half-million below the show's average.