Trump Continues Feud With Chief Justice By Lying About The Supreme Court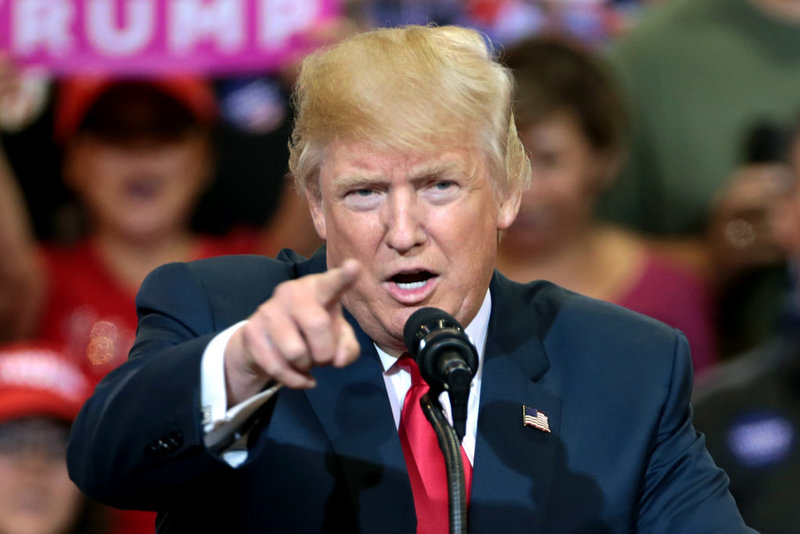 President Donald Trump has spent Thanksgiving morning tweeting about Chief Justice John Roberts. Trump decided to continue his dispute with Roberts, following the Chief Justice's rare criticism of the President. Roberts chided Trump for calling a judge who ruled against him an 'Obama judge.'
"Justice Roberts can say what he wants, but the 9th Circuit is a complete & total disaster. It is out of control, has a horrible reputation, is overturned more than any Circuit in the Country, 79%, & is used to get an almost guaranteed result," Trump tweeted.
Trump's claim about the Ninth Circuit Court is a popular right-wing talking point, but is not true. The fact-checking website Snopes reviewed this claim in 2017 and found that it is misleading, to say the least.  While Trump is using a figure of 79%, the original claim was 80%. Neither are correct.
Only a tiny minority of Circuit Court cases are ever reviewed by the Supreme Court, less than one tenth of one percent of all cases. While it is true that Ninth Circuit cases reviewed by SCOTUS had an 80% reversal rate as of 2017, this is not the same as having 80% of their cases overturned. That would be both unprecedented and impossible, since SCOTUS only hears about 64 cases a year, out of more than 60,000 terminated by appeals courts.
Trump has deliberately misrepresented the Ninth Circuit Court in order to lie to the Chief Justice about how the Supreme Court behaves. The dispute between Trump and Roberts began when Ninth Circuit Judge John Tigar ruled against an executive order denying undocumented migrants the right to seek asylum.
"Judges must not Legislate Security…and Safety at the Border, or anywhere else. They know nothing about it and are making our Country unsafe. Our great Law Enforcement professionals MUST BE ALLOWED TO DO THEIR JOB! If not there will be only bedlam, chaos, injury and death. We want the Constitution as written!" Trump tweeted.
Earlier this morning, he wished his Twitter followers a happy Thanksgiving.