Acting Attorney General Matt Whitaker Still Works For 14 Companies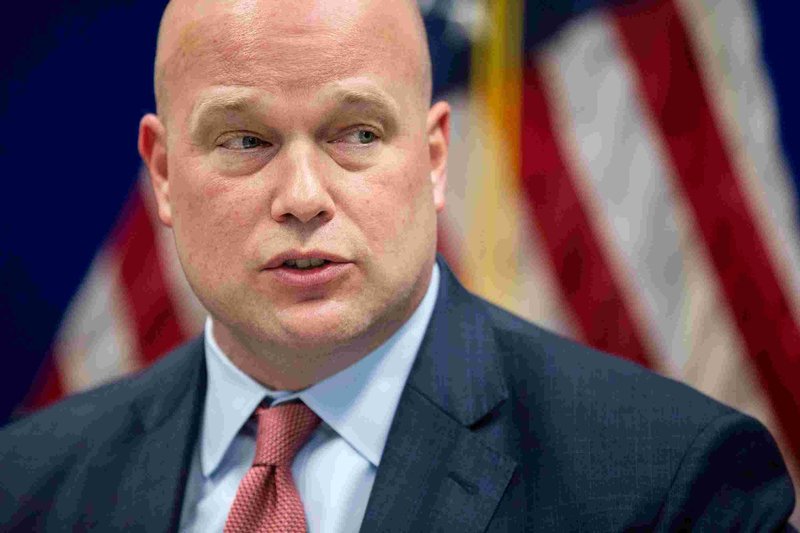 Acting Attorney General Matt Whitaker works for 14 companies based in the state of Iowa, according to a newly revealed document. Whitaker is registered as an agent for a diverse range of companies and the news may lead House Democrats to investigate the Trump appointee.
Whitaker is registered as an agent for a variety of companies. Iowa state law requires that companies based in the state register an official agent, but not all of these companies appear in Whitaker's federal disclosure. This could be an ethics violation and could have serious consequences for Whitaker.
If Whitaker has not disclosed his involvement with these companies, he could face investigations by Congressional Democrats and perhaps even the Justice Department itself. Whitaker is required to report sources of income exceeding $5,000.
"No employee may engage in the practice of law unless it is uncompensated and in the nature of community service, or unless it is on behalf of himself, his parents, spouse or children," according to the Justice Department's ethics office. Whitaker has already been the subject of complaints that he is violating the Hatch Act.
Whitaker also received $1.5 million from a non-profit that refuses to reveal its donors. The potential for investigation is piling up and Democrats may be keen to hamstring Whitaker before he can move to shut down the Russia investigation.
The companies Whitaker works for seem to offer a wide array of services. According to Iowa state records, he works for a racing firm, a childcare provider and at least one investment firm. Only one of these companies is no longer trading, while Whitaker appears to be an active agent of those companies. If Whitaker no longer worked for them, that would require a change in their registration in Iowa. That has not happened.
Six of the companies give their address as Whitaker's former law office in Iowa, his home state. Though Whitaker no longer works there, his former partners now run the firm and confirmed that they act as agents for companies. This will not assuage concerns about Whitaker's honesty and potential conflicts of interest.
Whitaker's appointment is already on shaky ground. President Donald Trump went around the usual Justice Department channels to appoint someone who is seen as a Trump loyalist. There are questions about Whitaker's legitimacy in the role, his prior business dealings and his previous criticism of the Mueller probe.