Trump: I Like Taylor Swift's Music 'About 25 Percent Less' After Democratic Endorsements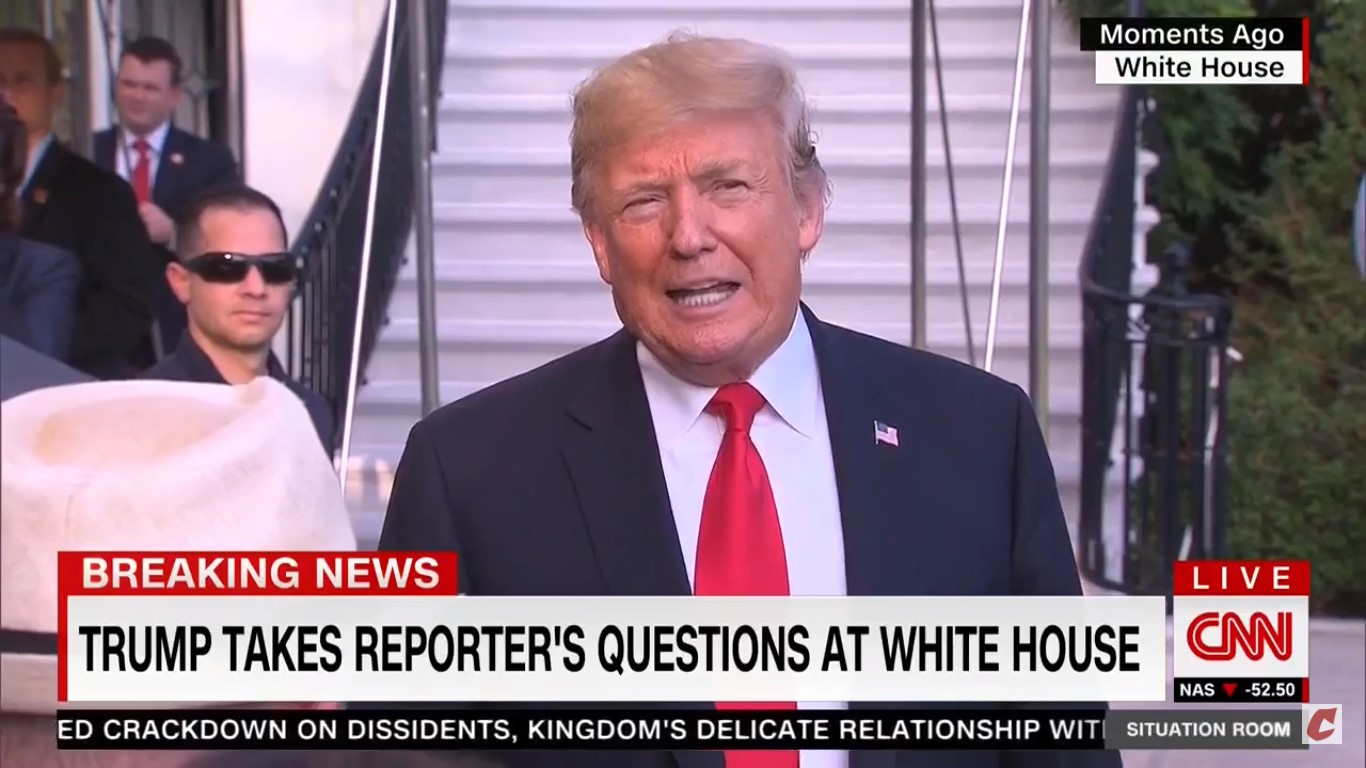 Speaking to reporters this afternoon after arriving back from a speech to law enforcement officers, President Donald Trump weighed in on pop megastar Taylor Swift breaking her political silence to endorse Democratic candidates in her home state of Tennessee.
And in typical Trumpian form, he said Swift didn't know anything about the Republican candidate while announcing he didn't like Swift nearly as much as before.
Stating that he was not aware what Swift had done, Trump was told by a reporter that the 'Shake It Off' singer "wants people to vote for Democrats and not Marsha Blackburn, especially."
"Well, Marsha Blackburn is doing a very good job in Tennessee," Trump said. "She is leading now substantially, which she should. She's a tremendous woman. I'm sure Taylor Swift has nothing — doesn't know anything about her."
He added, "And let's say that I like Taylor's music about 25 percent less now, okay? Thank you."
Trump comments come on the heels of conservatives and Republicans lashing out at Swift for the normally apolitical entertainer jumping into the political fray, with the National Republican Senate Committee slamming Swift as an out-of-touch multimillionaire coming down from her "ivory tower" to tell Tennesseans how to vote.
Watch the clip above, via NBC News.