CNN's Kirsten Powers Reminds Steve Cortes Of His Actual Stance On Peaceful Protests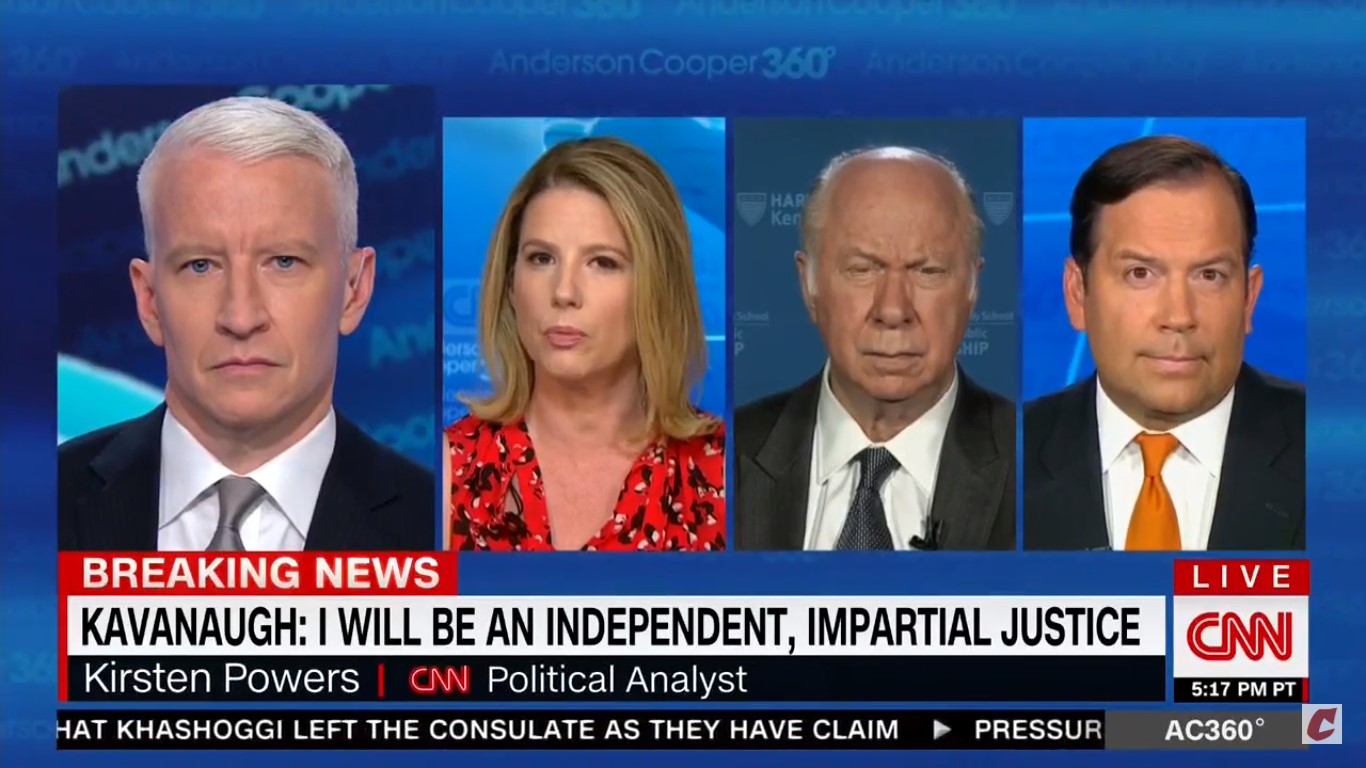 911, I'd like to report a murder.
During a panel discussion this evening on the demonstrations that accompanied newly-minted Supreme Court Justice Brett Kavanaugh's confirmation, CNN political analyst Kirsten Powers reminded CNN political commentator Steve Cortes where he actually stood on the subject of peaceful protests.
With Senate Majority Leader Mitch McConnell calling the mostly-women Capitol Hill protesters a "mob" and President Trump doubloing down on that language, Cortes largely agreed with the characterization while noting that "there's a big difference between peaceful protests, which of course has a hallowed tradition in American history, and mob tactics."
"You know, they looked like crazy people," Cortes added. "That's not peaceful protests."
After Cortes stated that the president "is tapping into" the American public's belief that the Democrats acted reprehensibly, Powers was asked by anchor Anderson Cooper if she thought the protests were peaceful. The USA Today columnist wanted to first address what Cortes had said.
"It's just interesting to hear Steve talk about how wonderful peaceful protests are," she explained. "Because I don't think he feels that way when football players take a knee. So basically any kind of protest always ends up being a problem. And these were fundamentally peaceful protests."
You know when @KirstenPowers starts a sentence with "it's just interesting…" that it's going to be good. https://t.co/AYYdfcrIo7

— Olivia Nuzzi (@Olivianuzzi) October 9, 2018
Cortes, meanwhile, didn't push back, likely due to the fact that Powers absolutely had his number. Dating back to last year, Cortes has had the president's back when it comes to railing against NFL players who kneel during the national anthem to protest against racial injustice and police brutality.
Watch the clip above, via CNN.