Fox News' Kavanaugh Vote Coverage Gives Network Its Highest-Rated Saturday Since 2005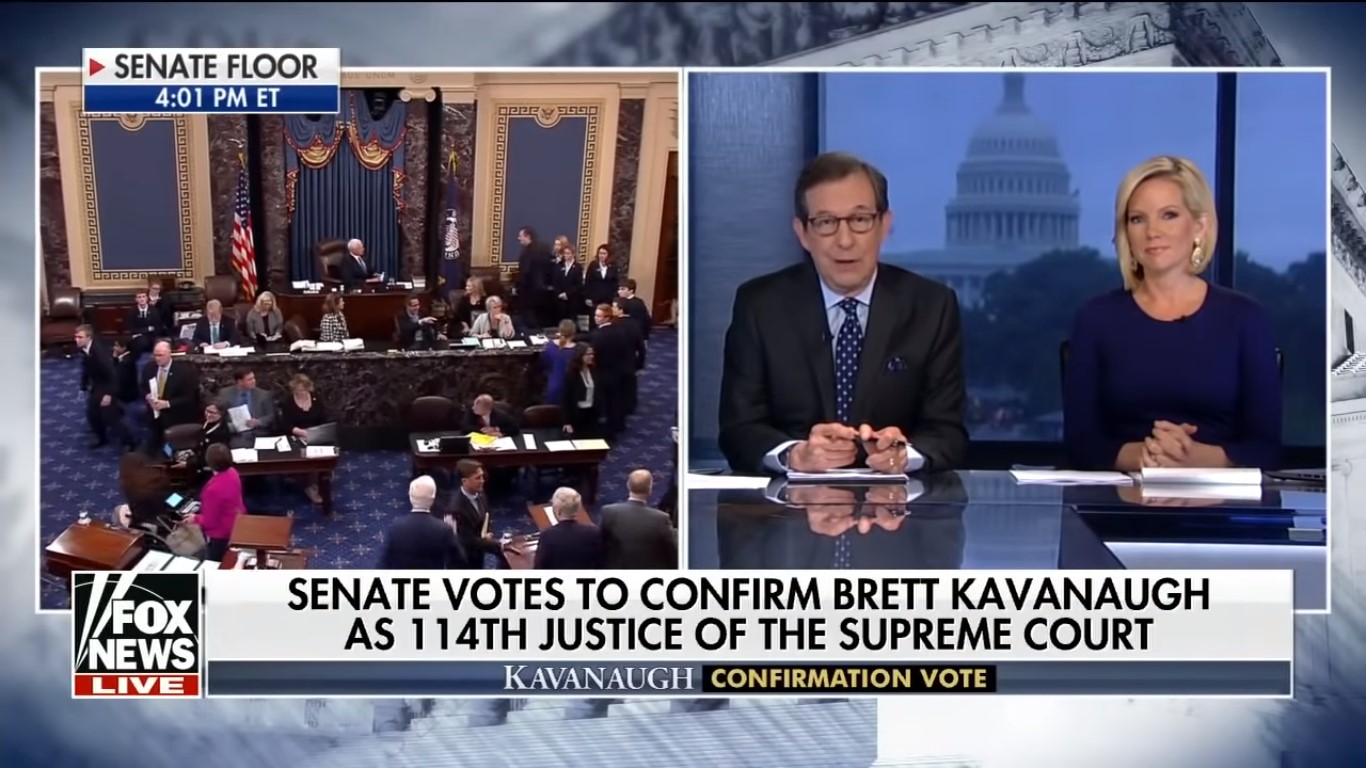 Fox News has ridden the controversy-laden Brett Kavanaugh Supreme Court confirmation to huge ratings lately and that continued this past Saturday during the network's coverage of the Senate confirmation vote.
According to Nielsen, Fox News averaged 2.497 million viewers overall and 483,000 in the key 25-54 demographic during the entire day on Saturday. Besides averaging more in both total viewership and the demo than CNN and MSNBC combined, the total day viewership represented the biggest Saturday for Fox News since its coverage of Hurricane Katrina in September 2005.
During the Senate's vote and confirmation, which took place between 3 PM and 5 PM, Fox News pulled in 4.337 million total viewers and 819,000 in the demo. CNN finished a distant second with 1.158 million total viewers and 326,000 in the key demo. MSNBC nabbed 175,000 demographic viewers and a total audience of 914,000,
In the primetime 8 PM to 11 PM hours, Fox News enjoyed its biggest Saturday audience since 2003 and its coverage of the Iraq War, averaging 3.326 million viewers overall and 583,000 in the demo. Meanwhile, CNN only attracted 422,000 total viewers and 186,000 in the demographic. MSNBC captured a total viewership of 532,000 and 82,000 in the 25-54 demo.
Fox News' primetime numbers got a boost by Judge Jeanine Pirro's interview with the president, which aired in the 9 PM hour. That time slot gave Fox News a total audience of 3.347 million and 553,000 in the demo.