Dude Who Ran Scott Walker's Campaign Like A Drunken Frat Bro Now On Team Trump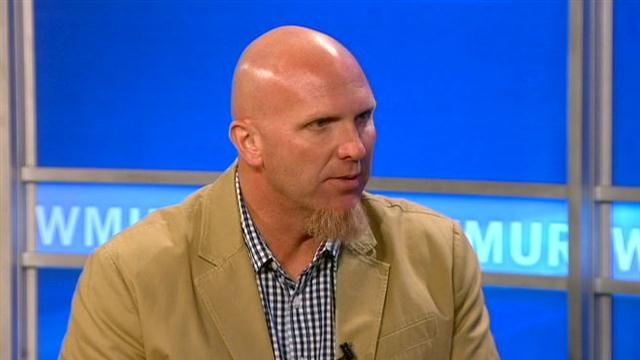 Showing that they are serious about bringing on experienced consultants who are well-versed in GOP establishment politics, Donald Trump's campaign announced the hiring of Rick Wiley on Wednesday. Wiley was last seen setting fire to Wisconsin Governor and one-time GOP favorite Scott Walker's White House campaign.
Yep, Wiley was Walker's campaign manager, as the Koch Bros. favorite sock puppet decided to go with the ex-RNC political director rather than his own loyal staffers who had helped him win three elections in four years. The goateed dudebro spent money like it was water early on in Walker's campaign, leading to an unexpected early departure from the race for Walker after donations dried up and he plummeted in the polls.
Apparently, Wiley's shitty running of Walker's campaign led to him being persona non grata in the political consulting community, with no one looking to hire him despite his experience. From the New York Times piece on the hire:
Mr. Wiley was criticized when Mr. Walker's campaign ended last fall, bloated and with hundreds of thousands of dollars in unpaid bills. In the chummy and often closed-off world of consultants, Mr. Wiley faced a number of closed doors in terms of employment after the Walker campaign ended.
Conservative radio host Charlie Sykes — he of the glorious takedown interview of Trump weeks ago — wrote a blog post after Walker's campaign ended issuing some details on Wiley's 'skills' as Walker's team lead. He was less than impressed:
Among the many mistakes that can rightly be laid at Scott Walker's feet, perhaps the most consequential was his choice of Wiley to run his presidential campaign and allowing him to elbow out his most trusted advisers. Rather than stick with the Wisconsin team that had piloted him through three tough elections here, he chose to go with a team of Washington consultants headed by a guy who told applicants that "money was no object."
While loyalists who understood how Walker ticked were sidelined, Wiley assembled a campaign team that was not only costly, unwieldly, and inept, but one that was increasingly disconnected from the candidate himself. Wiley bloated the campaign with as many as 90 full-time employees, including a full-time photographer and surrounded himself with cronies, many of whom neither understood nor had much respect for their candidate. An insider says of one key communications staffer, "You would be stunned by the disrespect she showed the entire Walker family…"
But that was hardly the worst of it. Never one to let a good time get in the way of a presidential campaign, Wiley became a legend on the campaign trail. Even if many of the tales turned out to be exaggerated, he became a walking distraction, as the campaign burned through cash and Walker sank in the polls. At the key moments when the campaign and his candidate most needed some direction, Wiley was, well, apparently otherwise occupied.
Ummm, is he saying Wiley was whoring and drinking the whole time? I think he is!
Anyway, let's welcome Rick Wiley to Team Trump. Seems like a perfect hire!