'New York Observer' Reporter Quits Over Paper's Endorsement And Coverage Of Trump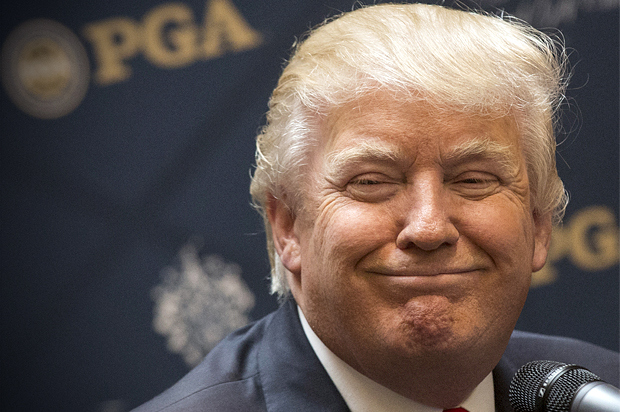 In a conversation with CNN Money on Wednesday, New York Observer reporter Ross Barkan explained that he decided to quit working at the paper due to its biased coverage of Republican Presidential candidate Donald Trump. The paper is owned by Trump's son-in-law, Jared Kushner, and recently endorsed the former reality TV star in a fawning, over-the-top op-ed on Tuesday.
Barkan's last day with the Observer will be on April 27th. He said that he had been thinking of moving on for a while. However, the combination of Kushner and editor Ken Kurson writing Trump's AIPAC speech and the endorsement made his mind up for him.
"I knew going into this there would be complications with covering Donald Trump and working for the New York Observer," Barkan told CNNMoney. "I did not imagine that the events would transpire the way they did."
The Observer, which is owned by Trump's son-in-law, Jared Kushner, has been the subject of growing scrutiny over the last month due to its ties to the Republican presidential frontrunner.
Kushner helped write the speech that Trump delivered last month before the American Israel Public Affairs Committee (AIPAC). Ken Kurson, the editor-in-chief of the Observer and a former speechwriter, read the speech and provided feedback to Kushner.
After those details surfaced, the Observer issued a statement saying it was "re-visiting" its policy on Trump coverage, and that no editorial staffer would give input to the Trump campaign.
Barkan said the controversy over the speech was a demarcation point in his tenure at the Observer.
"The AIPAC moment was very concerning for me," he said. "I did not imagine that my editor-in-chief would be viewing a Trump speech before it went public."
The paper has tried to pretend that Kushner's relationship with Trump had absolutely nothing to do with their glowing support of the real estate mogul. They placed a disclaimer at the beginning of the op-ed acknowledging the relationship. Also, Kurson appeared on CNN Wednesday morning to address the controversy, telling hosts Kate Bolduan and John Berman that the editorial board decided independently to endorse Trump.