Two Weeks Into His New Daily MSNBC Show, Chuck Todd Is Already A Ratings Disaster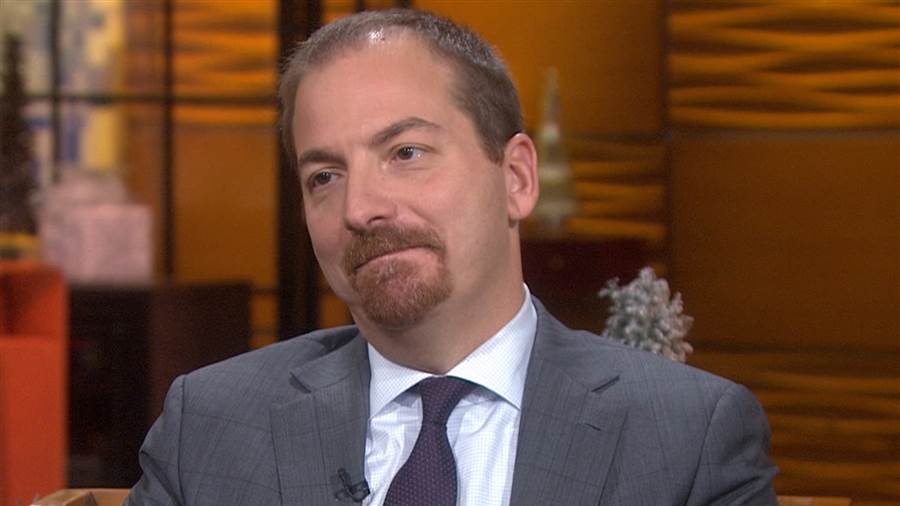 Just two weeks since the much-heralded return of Chuck Todd as a daily presence on MSNBC, it appears that the network's progressive base of viewers has sent a message to the higher-ups. And that message is we don't want no goddamned Chuck Todd!
Over the past few months, NBC News chief Andy Lack and MSNBC president Phil Griffin have made it their mission to completely rebrand the cable news channel, ditching the 'Lean Forward' approach of liberal-leaning opinion shows and pushing more straight news and non-partisan reporting. In doing so, the network cut weekday shows hosted by Joy Reid, Ronan Farrow, Ed Schultz, Al Sharpton, Alex Wagner and the crew at The Cycle in favor of Todd, Kate Snow and Thomas Roberts, along with the quiet return of Brian Williams.
Todd, in particular, took over the slot previously manned by Schultz, a progressive darling due to his passionate coverage of working-class issues. Schultz had been shuffled around on the channel, moving from primetime on weeknights to the weekend and then back to weekdays, but at the 5 PM ET slot. While in late-afternoon, Schultz struggled to bring in ratings, especially in the key 25-54 demographic, regularly coming in last in the demo among primetime cable news programs.
However, even at the end of his run, Schultz was bringing in anywhere between 500,000 to 650,000 viewers and 50,000 to 100,000 in the 25-54 demo. In the show's next to last broadcast, The Ed Show tallied 573,000 viewers and 69,000 in the demo. As for Mr. Both-Sides-Do-It, well, let's just say that Griffin and Lack would be happy right now if he were pulling Ed numbers.
According to Nielsen numbers obtained by FTVLive, MTP Daily is averaging 423,000 viewers and an obscenely low 37,000 in the 25-54 demographic. Todd's ratings have dropped 12% since his debut and he's seen a 51% decrease in the demo. This isn't just the case of comparing the first day to some bad days a couple of weeks later, either. Comparing the first week with the second week, we see a decrease of 22% in the demo and 10% in total viewers.
The next move for MSNBC in the coming weeks is to expand their daily Hillary bitchfest, Morning Joe, to four excruciating hours in anticipation of election coverage. Meanwhile, regular viewers are hoping that rumors of the return of Keith Olbermann will come true so as to give them some hope of interesting and entertaining programming as we near the 2016 Election. (Outside of the always excellent Rachel Maddow, of course.)