GOP Rep Pushes QAnon Theory That British Agents Conspired with Democrats in Coup Attempt Against Trump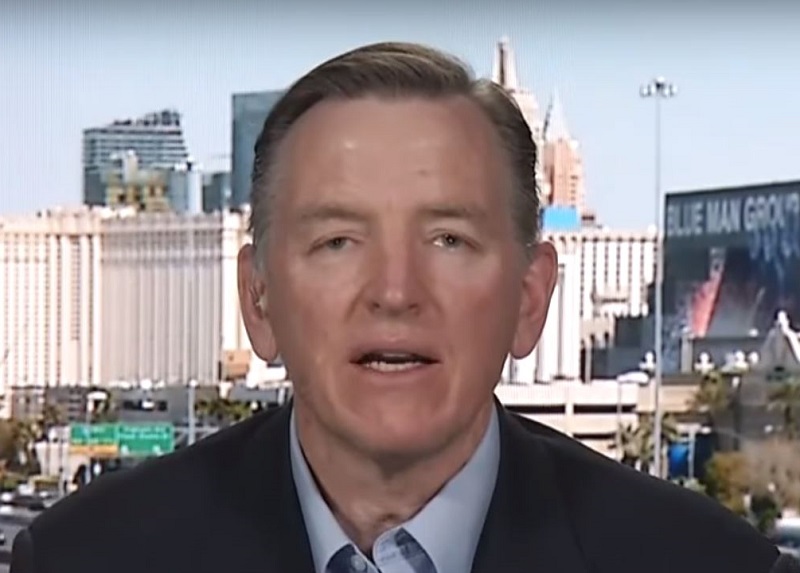 Rep. Paul Gosar (R-AZ) likely threw a few people into a frenzy on Monday afternoon by tweeting out a conspiracy theory that sounds as if it might be a mashup of Christopher Buckley and Lyndon LaRouche:
I have a tip. I think high level FBI agents may have colluded with British agents and Democrat operatives to initiate an illegal coup against @realDonaldTrump and @POTUS . I mean at least this bears a cursory review. Perhaps. Maybe. https://t.co/wfIj79T2Gi

— Paul Gosar (@DrPaulGosar) August 12, 2019
Gosar, a congressman so dangerously far to the right that his own siblings endorsed his Democratic opponent in 2018, seems to have fallen for the QAnon conspiracy rather hard. At the very least, as his own tweet says, he'd like to see someone, presumably the government, look into this nuttiness:
U.S. Congressman @DrPaulGosar, who represents Arizona's 4th district, quote tweeted @TS_SCI_MAJIC12, a QAnon account which claims to have an essential role in Q's "plan" for revolutionary change. pic.twitter.com/Pf9u0nnjGx

— Travis View (@travis_view) August 12, 2019
Will Sommer of The Daily Beast adds some more context:
The key thing here is that a US congressman is not just boosting a QAnon follower, but actually promoting a QAnon clue — number #1827, which is a video of Deadpool eating popcorn because he's excited for Democrats to get arrested. https://t.co/qgzSxWAXB6

— Will Sommer (@willsommer) August 12, 2019
Gosar is one of the nuttier backbenchers in the GOP House caucus, but any QAnon talking point leaching its way into the congressional consciousness is cause for concern, as the FBI and other researchers believe the conspiracy theory's spread online encourages dangerous extremism.
Efforts to reach Rep. Gosar's office on Monday to ask about his belief in QAnon were unsuccessful.