All For A LARP: Hollywood QAnon Promoter Dies After Throwing Himself Off Bridge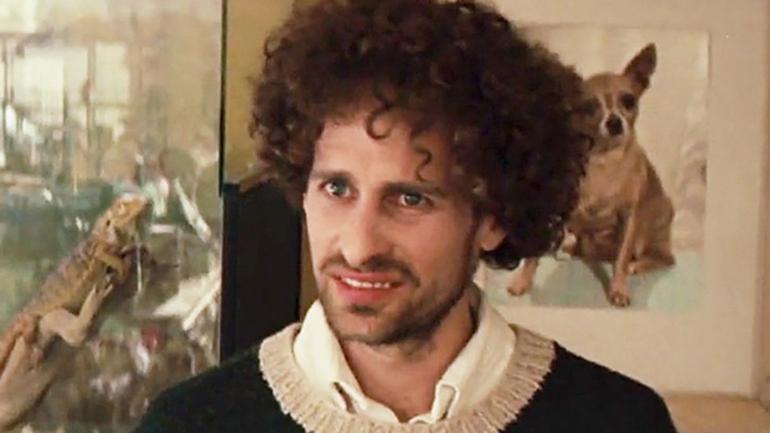 One of the many awful things about QAnon is that it turns people into both victims and victimizers. QAnon followers are victims in the sense that they're being exploited. For some vulnerable people, the wild QAnon narrative satisfies some emotional need that isn't being satisfied elsewhere.
But QAnon followers also victimize others by levelling baseless allegations at innocents and feeding into the paranoia of other conspiratorial people. This creates a vicious cycle that directs people away from more productive ways of dealing with
The tragic ways that QAnon interacted with the real world in the past week offered two stark examples of how QAnon can create both victims and victimizers.
QAnon Promoter Isaac Kappy Dies After Throwing Himself Off Of A Bridge
Isaac Kappy, 42, a film actor who performed in several small roles in the films "Thor," "Terminator Salvation" and "Beerfest," forced himself off the Transwestern Road bridge near Bellemont, Arizona on Monday, May 13th, according to the Arizona Department of Public Safety spokesman Bart Graves. Kappy reportedly fell onto Interstate 40 where he was struck by a vehicle. Authorities said two people saw Kappy immediately before he jumped and unsuccessfully tried to restrain him. No one else was injured during the incident and the investigation has been closed.
This guy was extremely prominent in the Qanon community. He accused so many celebrities of being part of a pedophile ring. https://t.co/DkAz5F44Li

— Ben Collins (@oneunderscore__) May 14, 2019
https://platform.twitter.com/widgets.js
Kappy became a hero to some in the QAnon and other conspiratorial communities for baselessly accusing Hollywood actors, most notably Seth Green, of being involved in a child sex trafficking ring. He never offered substantial evidence of his claims. His baseless accusations did land him an interview with Alex Jones on Infowars. During that interview, Kappy claimed that he suspected Seth Green is a pedophile because Green told him "We need to talk about chicken." However, since Seth Green is the producer of the long-running Adult Swin sketch show Robot Chicken, it seems more likely Kappy misinterpreted a reference to Green's work.
In August of 2018, TMZ reported that Kappy allegedly choked Paris Jackson, daughter of Michael Jackson, during a game night party. Kappy reportedly sent text messages to Paris Jackson after the incident that she found so concerning that she blocked his number and strengthened her personal security.
In Isaac Kappy's final Instagram post, he said that "I have not been a good guy. In fact, I have been a pretty bad guy throughout his life." Kappy said that he has used people, owed money, dealt drugs and "abused" his body with narcotics, cigarettes and alcohol. Kappy also apologized to the Q movement, saying, " To the Q movement I am so sorry I have brought shame upon the greatest military operation of all time. But really I have only brought shame upon myself."
Unsurprisingly, conspiracy theories about Kappy's death sprouted quickly. One conspiracy theory involves the baseless allegation that actor Tom Hanks was somehow involved in Kappy's death because Hanks posted a photo on Instagram in April showing of an old glove with the caption "Historic Route 66. Roadkill? I hope not! Hanx."
Conspiracy theorists on Twitter, the chans, & YouTube baselessly claimed Tom Hanks was involved with Isaac Kappy's suicide because of unrelated social media posts from Hanks last month. Hanks' IG post is being bombarded with comments suggesting he killed Kappy & is a pedophile. pic.twitter.com/87HX1O9n9C

— Alex Kaplan (@AlKapDC) May 16, 2019
https://platform.twitter.com/widgets.js
At least one Youtuber made money while promoting the outrageous allegation with YouTube's "super chat" feature.
QAnon Promoter 412 Anon Doxes Himself While Live Streaming
"412 Anon" is a QAnon promoter who often appears on the QAnon live stream Patriots Soapbox. His major contribution to the QAnon community is his compilation and visualization of data generated by QAnon "research" projects. For example, the QAnon community keeps track of major resignations from people in government and business, since they believe that many people stepping down at once is a sign of the coming mass arrest record event. 412 Anon compiled this data into online dashboards using the data visualization platform Tableau to make the data easier to explore and understand.
412 Anon's effort in this regard helped boost worthless QAnon "research" out of 8chan and onto mainstream social networks. 412 Anon's work was referenced on the /r/thegreatawakening subreddit before reddit banned QAnon content.
412Anon first promoted his Tableau account, the true source of the data from Kirk's deleted tweet, on Gab 4 months ago.

The bogus data made its way to Reddit 17 days ago via the subreddit /r/thegreatawakening. The subreddit describes itself as a "community for pro-Q supporters" pic.twitter.com/qrYwcn0uW2

— Travis View (@travis_view) July 10, 2018
https://platform.twitter.com/widgets.js
Q even referenced 412Anon's work in a March 10, 2018 Q drop, much to his excitement.
The identity of 412 Anon was recently revealed to be a Pittsburgh man named Adel Nero. Adel Nero revealed his true identity by accidentally live streaming himself entering his personal information into the recently created White House social media censorship reporting form.
Hey its 412ANON hes really a marketing analyst at @CMUEngineering https://t.co/fndaWgRNJt

Do they know the crap he is slinging on the @PatriotsSoapbox

Say Cheesey Dingbat@travis_view @willsommer pic.twitter.com/qpgp6jPrpN

— 0HOUR1 (@Based0HOUR) May 16, 2019
https://platform.twitter.com/widgets.js
Adel Nero is employed as a Data Analyst at Carnegie Mellon University's College of Engineering. When reached for comment, a representative from the University said that Nero's personal opinions and activities fall within the University's Freedom of Expression Policy.
However, after being doxxed, Adel Nero deleted his Tableau profile, which contained all of the data visualization dashboards that he had been using to promote QAnon. This is strange, considering that Nero's employer affirmed his freedom to spend his personal time as he chooses and Q himself said that these graphics were important. Whatever the reason, Nero must have decided that erasing all of that work would be less troublesome than some other, more serious possible consequence.