Far-Right Operative Jacob Wohl Denies He Terrorized Candidate's Ex-Girlfriend to Get Her to Drop Restraining Order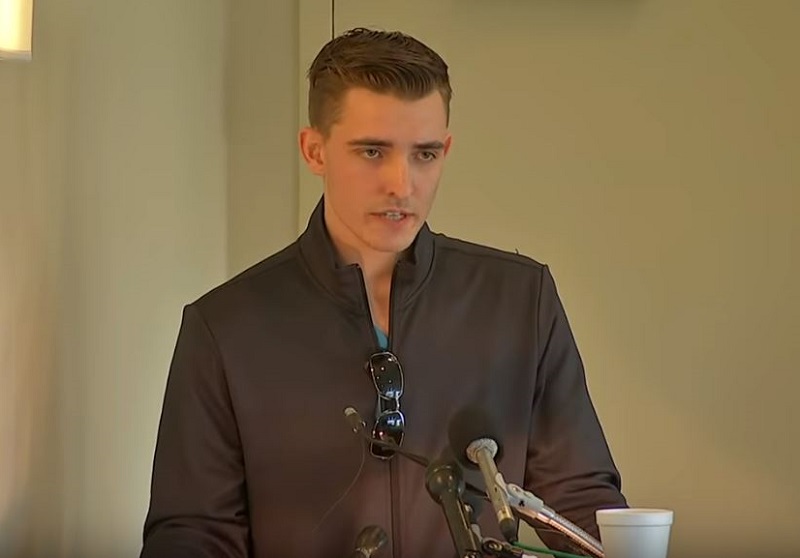 Far-right Internet skidmark Jacob Wohl is denying a report that he was hired by a Republican congressional candidate to harrass the man's ex-girlfriend after she asked a judge for a restraining order.
Will Sommer of The Daily Beast reported on Monday that Omar Navarro, a perennial candidate who has been trounced twice by Rep. Maxine Waters in her California district, is accused of having paid Wohl $5,000 to send threatening texts to DeAnna Lorraine Tesoriero, a minor personality in MAGA-world known for her dating advice book, Making Love Great Again! 
Tesoriero and Navarro briefly dated in early 2019 while Navarro was going through a divorce. After she broke up with him in April, Tesoriero reported the former candidate harrassed her for months both privately and in public, which led to her filing for a restraining order in July.
Just before the case went to court, Tesoriero started receiving threatening texts from a number with a 949 area code, which covers Orange County in California. Sommer reports that the number is associated with Wohl, who lives in Orange County.
Wohl and Navarro both denied the allegations. After The Daily Beast published its story on Monday morning, Wohl went even further, threatening to sue the publication if it didn't retract:
Wohl confirmed that the 949 number used to send threatening texts once belonged to him, but he claimed it was "an incontrovertible fact that I have not had that 949 phone number" in almost a year. […]

Wohl wrote in another message, "The 949 number DID NOT belong to me at the time the alleged threat was made. You will retract this bogus story or face legal action." 
Of course, as Sommer points out, Wohl has denied allegations of shady behavior to The Daily Beast before, only to turn around and admit that his denials were bogus. So it's hard to take this one seriously.
Read the entire story here.