After Mike Pence Promotes 'Unplanned' On Twitter, Anti-Abortion Film Tweets Out QAnon Slogan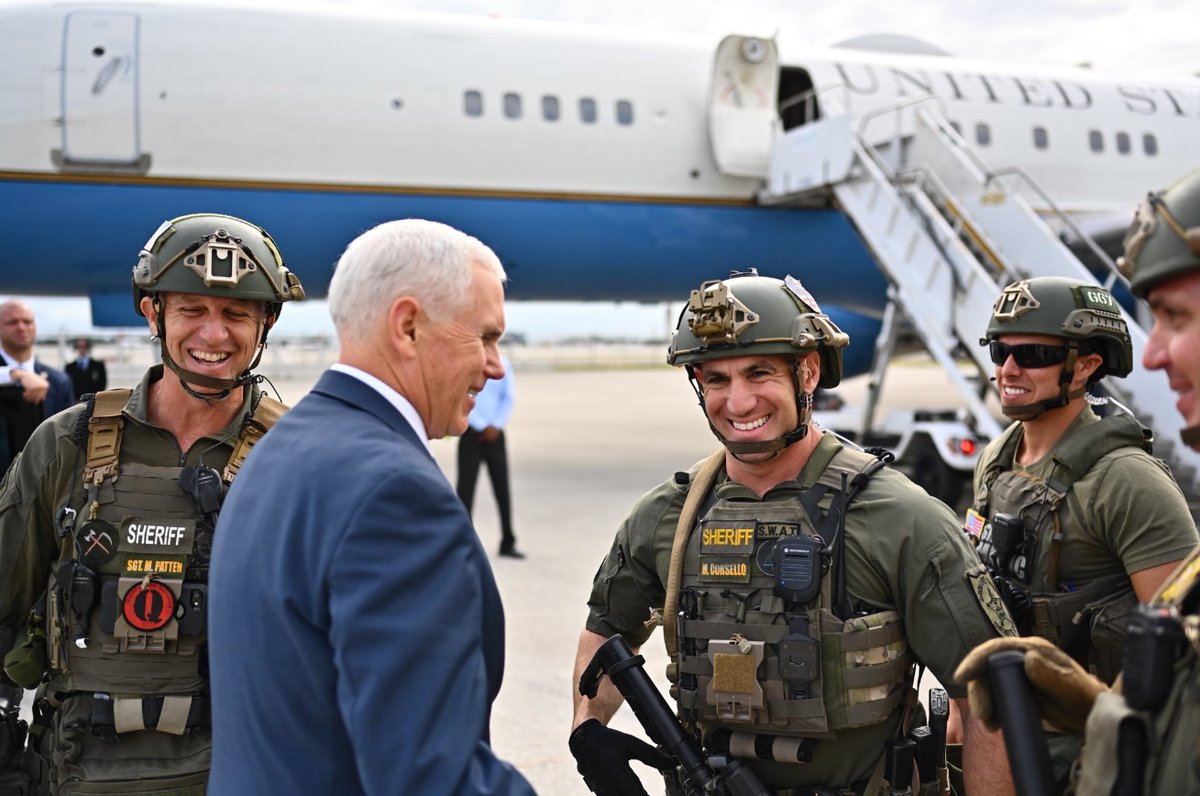 Shortly after Vice President Mike Pence took to Twitter to promote anti-abortion faith-based film Unplanned, the official Twitter account for the movie tweeted out a message that included a well-known slogan of QAnon, a crazed conspiracy theory centered on the belief that President Trump is secretly taking down a cabal of prominent Democratic pedophiles.
Following Unplanned's better-than-expected opening weekend at the box office, the pro-life vice president tweeted that it was "so good to see movie theaters across the country" showing the film.
So good to see movie theaters across the country showing @UnplannedMovie — a deeply inspiring new pro-life film based on the best-selling book by @AbbyJohnson. More & more Americans are embracing the sanctity of life because of powerful stories like this one. #Unplanned

— Vice President Mike Pence (@VP) April 1, 2019
"More & more Americans are embracing the sanctity of life because of powerful stories like this one," he added.
Two hours later, the movie's Twitter account sent the following tweet, referencing the account's brief Twitter suspension over the weekend:
The movie "Unplanned", which was promoted by the Vice President earlier today, tweets out a qanon slogan. pic.twitter.com/EBQ8514XNq

— Adrenochrome Harvester (@ClenchedFisk) April 1, 2019
"Greater Together," the tweet concluded. "WeStand Together #UnitedNotDivided WWG1WGA."
WWG1WGA, meanwhile, stands for "Where We Go One, We Go All," the QAnon community's credo. Essentially, this is used to identify fellow travelers who traffic in the conspiracy theory.
The account would later delete the tweet without explanation.
This isn't the first time Pence has found himself tangentially attached to QAnon. Last year, the vice-president was photographed with Florida SWAT officers, one of whom wore a QAnon patch on his uniform. Pence briefly shared the photo on social media before taking it down after the patch was pointed out. The officer was eventually demoted over the incident.
The Unplanned Twitter account became a cause celebre among conservatives over the weekend over the belief that the account was being "shadowbanned" by Twitter over the film's content. After the account was briefly taken down — Twitter has said this was not done on purpose — conservative Twitter users claimed Twitter was purposely unfollowing them from the account, seemingly unaware that a recently suspended or deactivated account takes at least 24 hours to repopulate its follower count.
Eventually, the weekend Twitter controversy resulted in the account accumulating nearly 300,000 followers by time of publication.