Hannity Defends Chris Cuomo for Threatening Heckler Who Called Him 'Fredo'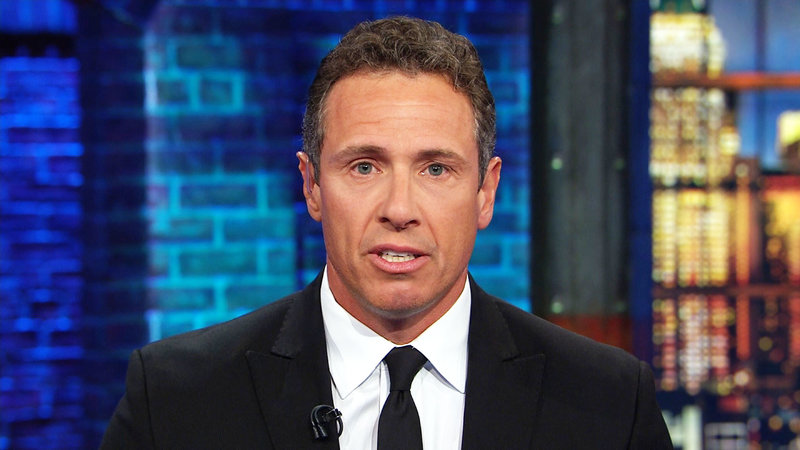 Overconfident primetime cable news hosts who are constantly bragging on-air about how tough they are apparently have each others' backs.
Shortly after a video showing a confrontation between CNN anchor Chris Cuomo and a heckler went viral on social media, Fox News host Sean Hannity rallied to Cuomo's defense, saying the Cuomo Prime Time host had nothing to apologize for and was actually the one who deserved an apology.
In the video, which was apparently filmed at Sunset Beach Bar at Shelter Island, New York, on August 11, Cuomo is seen angrily confronting a man who had just called him "Fredo." Cuomo, who is of Italian heritage, tells the heckler that the name is a slur, claiming it is just "like the N-word" for Italians. [Editor's note: It is not.]
"Punk-ass bitches from the right call me Fredo," Cuomo growled. "My name is Chris Cuomo. I'm an anchor on CNN. Fredo is from The Godfather."
"I'll fucking ruin your shit," Cuomo threatened the heckler at one point as things got increasingly heated. "I'll fucking throw you down these stairs like a fucking punk."
In a statement on Monday night, a CNN spokesperson said: "Chris Cuomo defended himself when he was verbally attacked with the use of an ethnic slur in an orchestrated setup. We completely support him."
While MAGA Twitter was having a field day with the video — especially the president's eldest son, who is definitely familiar with the term "Fredo" — Hannity quickly sided with Cuomo.
I say good for @ChrisCuomo

He's out with his 9 year old daughter, and his wife, and this guy is being a jackass in front of his family.

Imho Chris Cuomo has zero to apologize for. He deserves the apology. https://t.co/VnyMNgz14U

— Sean Hannity (@seanhannity) August 13, 2019
"I say good for @ChrisCuomo," Hannity wrote. He's out with his 9 year old daughter, and his wife, and this guy is being a jackass in front of his family. Imho Chris Cuomo has zero to apologize for. He deserves the apology."
The Fox News primetime star wasn't the only conservative media figure who backed Cuomo. Below are a few other examples:
Am I the only one who respects Cuomo more for this? He manned up. Handled his business. Had the trolls backing down. Good for him. https://t.co/jrJgyLiVTU

— Matt Walsh (@MattWalshBlog) August 13, 2019
Chris Cuomo Threatens Man Who Hurled Italian Slur 'Fredo' at Him very proud of ⁦@ChrisCuomo⁩ this happens all the time. It's quite racist. https://t.co/RWzqqzpDWE

— Anthony Scaramucci (@Scaramucci) August 13, 2019
I am not a fan of Chris Cuomo in the slightest but the guy insulted him and then sketchily recorded it. I don't think that's cool.

— Lisa Boothe (@LisaMarieBoothe) August 13, 2019