Tuesday Night Was CNN's Second-Most-Watched Democratic Primary Debate Ever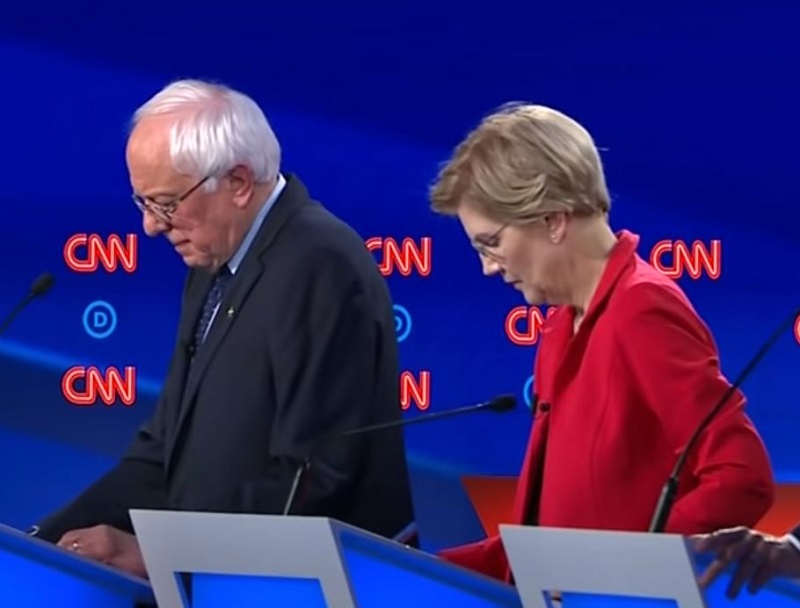 Tuesday night's Democratic presidential debate was the second-most-watched primary debate in the network's history, according to numbers released Wednesday by the network.
CNN claims just shy of 8.7 million viewers watched the debate on cable, including on CNN en Espanol. On digital platforms, where the debate streamed exclusively on CNN-owned sites, the network counted 2.8 million streamed starts. This made it the second-most-streamed Democratic debate ever for CNN.
At its peak at 9:35 P.M., CNN recorded 708,000 simultaneous streams of the debate.
In the 25-54 demo, the network broadcast brought in just over 2.5 million viewers.
The broadcast numbers made CNN the number-one primetime cable news network on Tuesday, easily beating Fox News and MSNBC.
The debate's ratings still lagged behind the first night of the Democratic debates in June, hosted by NBC News. However, that debate was broadcast on both NBC and MSNBC (in addition to a Spanish-language broadcast on Telemundo).
The second night of this debate round airs on CNN on Wednesday. Front-runner Joe Biden and Kamala Harris will participate in that debate, along with Sen. Cory Booker and Sen. Kirsten Gillibrand, among others.