Thursday Night Debate Is Most-Watched Democratic Primary Tilt in History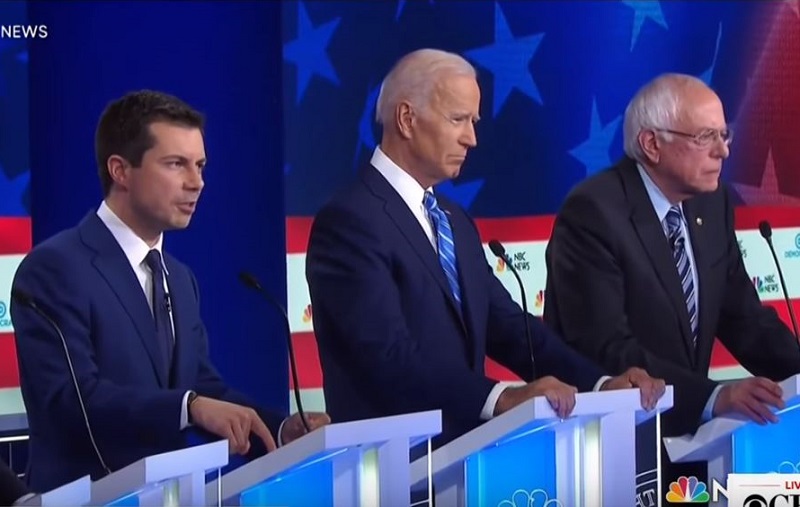 Thursday night's presidential debate was the most-watched Democratic primary debate in history.
Thursday night's debate drew a rating of 14.1 and was watched by 18.1 million people, according to Nielsen's "overnights." Those numbers come from Nielsen tracking the face-off between a group of candidates that included front-runner Joe Biden, Bernie Sanders and Kamala Harris across the three stations–NBC, MSNBC and Telemundo–that broadcast it.
By contrast, Wednesday night's debate featuring Elizabeth Warren drew around 15.3 million viewers and a 12.3 overnight rating.
These numbers are for television only, and do not calculate may have watched the debate online, where it was streamed on YouTube, Facebook and various NBC sites.
The early Republican debates of 2015 remain the most-watched in history. The first GOP primary debate of that cycle, which took place in August of 2015 and featured Donald Trump's first appearance onstage, drew 24 million viewers to Fox News. His second a month later drew 23 million viewers for CNN.
The higher ratings for Thursday indicate that the candidates who debated on Wednesday were somewhat hurt by their draw, which drew about 20 percent fewer viewers.