Tucker Carlson Most-Watched in Cable News Tuesday Night Amid Backlash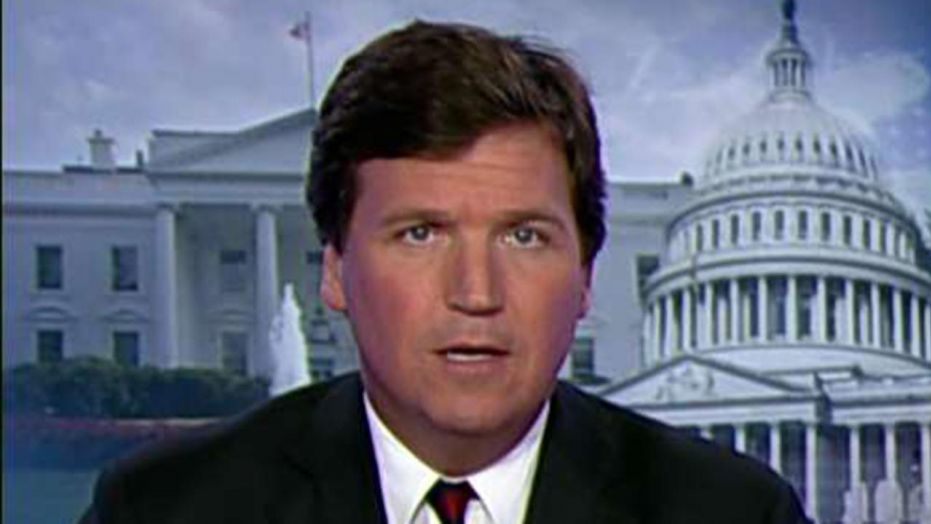 Embroiled in a firestorm of controversy over recently unearthed radio comments and seeing advertisers flee from his show, Fox News host Tucker Carlson anchored the top-rated program on cable news Tuesday night, leading across the board.
Devoting the top of his show to blasting Media Matters for publishing clips of him making a spate of racist and misogynistic remarks during appearances on shock jock Bubba the Love Sponge's radio show from 20016 to 2011, Carlson drew a total viewership of 3.086 million total viewers and 532,000 in the key 25-54 demographic during the 8 PM hour.
Tucker Carlson Tonight placed first overall in total audience, defeating fellow Fox show Hannity (3.043 million) and MSNBC's The Rachel Maddow Show, which drew 2.859 million. Tucker also tied Hannity in the demo.
During the 8 PM time slot, CNN's Anderson Cooper 360 pulled in 1.199 million total viewers and 330,000 in the key demo while MSNBC's All In with Chris Hayes attracted a total audience of 1.605 million and 265,000 in the demo.
Carlson also saw increases in both his total viewership and demo audience from Monday night, when he drew 2.895 million and 495,000, respectively.
Surely Fox News will crow about the first place finish for Carlson on Tuesday night. The show, however, only aired a little more than 11 minutes of ads last night. No blue-chip national advertisers ran spots, with much of the commercial time padded by station promos and MyPillow ads.