Tucker Carlson Sees Drop In Key Demo Ratings Following Unearthed Comments on Rape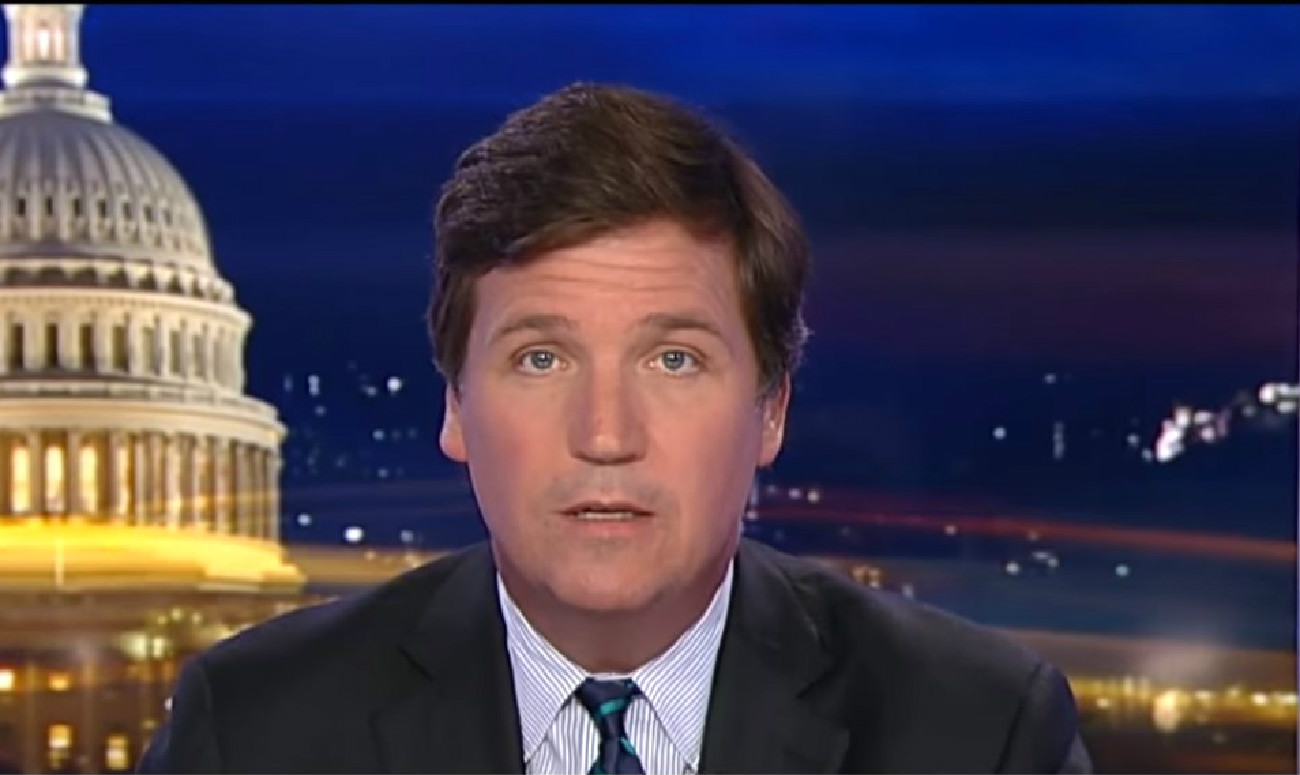 In his first broadcast since Media Matters unearthed misogynistic and offensive comments he made during appearances on shock jock Bubba the Love Sponge's radio show from 2006 to 2011, Fox News host Tucker Carlson experienced a dip in the key 25-54 demographic ratings while essentially holding serve on total viewership.
According to Nielsen, Tucker Carlson Tonight drew 2.895 million total viewers and 495,000 in the key demo during the 8 PM hour. He easily topped his time slot cable news competition, as has generally been the case since his program debuted. MSNBC's All In with Chris Hayes averaged 2.025 million viewers overall and 331,000 in the demo while CNN's Anderson Cooper 360 pulled in a demo audience of 256,000 and 1.040 million total viewers.
Compared to last Monday, however, Tucker saw a 10 percent drop in the demo rating and a very slight gain in total viewership, as he nabbed 2.862 million viewers overall and 550,000 in the demographic last week.
Year-to-date, Tucker Carlson Tonight is averaging 2.937 million total viewers and 525,000 in the key demo, so Monday night's broadcast experienced a single-digit drop in both metrics. The program saw a five percent increase in total viewers compared to last year at this time, when the show captured 2.791 million viewers overall.
Overall for the night, MSNBC's The Rachel Maddow Show was the most-watched cable news program in both the key demo (562,000) and total viewership (3.171 million). Tucker tied fellow Fox News primetime show Hannity for second in total viewers and was alone in second in the demographic.
On Sunday night, Media Matters released clips and transcripts of Carlson calling Martha Stewart's daughter "cunty," defending statutory rape, calling Britney Spears and Paris Hilton "the biggest white whores in America," and describing women as "extremely primitive."
As he hit the air on Monday, Media Matters released another round of audio clips, this time of Carlson making highly racist and xenophobic comments, such as describing Iraqis as "semiliterate primitive monkeys."