Activists Protest Outside Fox News Headquarters, Urge Advertisers to #DropFox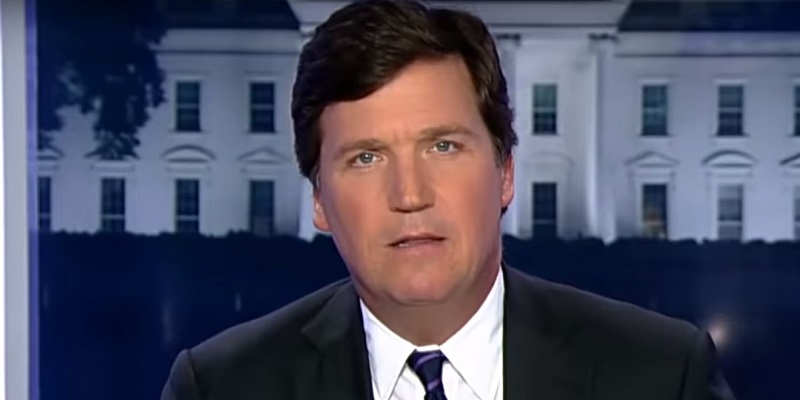 It has not gotten much media coverage, particularly on Fox News, but there were protests outside of Fox News on Wednesday.
The #DropFox protest was timed to coincide with Fox News hosting a bevy of advertisers it would like to convince to stick with the network in the wake of controversies surrounding popular hosts Jeanine Pirro and Tucker Carlson.
The advertisers were scheduled to be in Fox's headquarters on Wednesday, which meant they were treated to sights like this:
Fox News is bad for business. Period.

As Fox holds an emergency meeting today with ad buyers at its headquarters, we're outside to make clear that advertising with such a toxic network is bad for business. #DropFox pic.twitter.com/wSoPerEdOA

— Working Families Party (@WorkingFamilies) March 13, 2019
🚨 HAPPENING NOW: Fox News is hosting an emergency meeting today with advertisers and trying to convince them to stop leaving.

Fox News = racism, sexism, and bigotry.

New York has come to Fox HQ to expose them & tell advertisers: #DropFox!

WATCH: https://t.co/du2MRyQRAE pic.twitter.com/HEQZqueGyl

— United We Dream (@UNITEDWEDREAM) March 13, 2019
The protests come just as Carlson seems to have lost advertisers in the wake of Media Matters digging up tapes of racist and misogynistic comments he made on a series of appearances on the radio show hosted by Bubba the Love Sponge earlier in the decade. Pirro has also lost advertisers after she suggested on her show last Saturday that Rep. Ilhan Omar's (D-MN) wearing of a hijab might suggest she does not believe in the Constitution.
Of course, if the controversy winds up being a boon to Carlson's ratings, advertisers may not care.
The protests were staged by a coalition of activist groups led by Media Matters for America. The organization's president, Angelo Carusone, told Common Dreams that the protest's message to advertisers is "No matter what time you advertise on Fox News, you support the network's extremism and bigotry."