Fox News' Juan Williams To Sean Hannity: 'I Think You're Running This Presidency'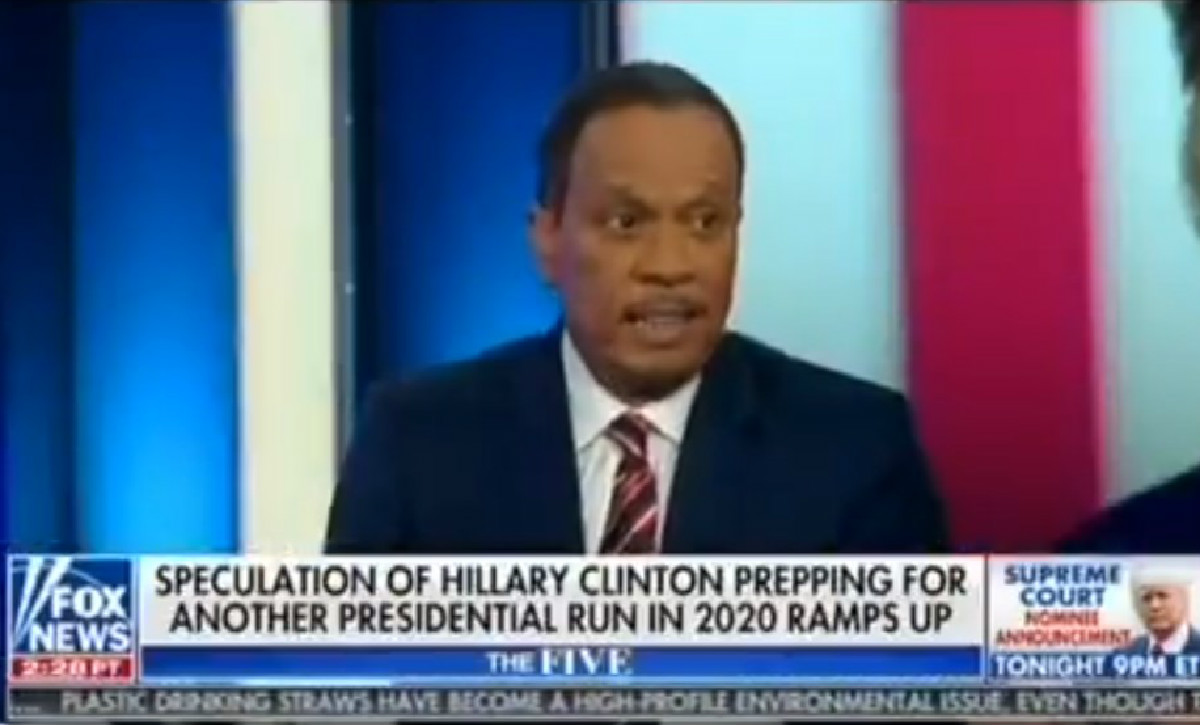 Fox News star Sean Hannity has been described as the White House "shadow chief of staff." It has been reported that the conservative commentator was a key reason why President Trump hired former Fox News co-president and Roger Ailes lieutenant Bill Shine to run the White House's communications. Trump and Hannity speak nightly on the phone and the Fox News star spent Sunday golfing with the president — a day before Trump chooses his next Supreme Court nominee.
Hours ahead of the president's primetime SCOTUS announcement — which just so happens to air during Hannity's hit cable news show — Fox News political analyst Juan Williams told the fervent Trump supporter that he was the one actually running the show.
Appearing on The Five, Hannity declared that the Democratic Party doesn't have an agenda that inspires American voters. This then led the liberal Five co-host to jump in with an observation.
"Let me tell you something," Williams said. "You have a Sean Hannity agenda. I think you're running this presidency."
Hannity responded by saying that was the "silliest thing" he's ever heard, leading Williams to sarcastically note that he was being "so ridiculous."
"That's what CNN, the fake news, says and they are lying every night," Hannity shot back.
During Sunday's Reliable Sources, CNN senior media correspondent Brian Stelter spent quite a bit of time detailing the symbiotic relationship between Fox News and the White House, calling it a "Fox/Trump merger." He also noted that the Trump/Hannity relationship is highly unprecedented and weird.
Watch the clip below, via Media Matters.
Juan Williams to Hannity on The Five: "You have a Sean Hannity agenda. I think you're running this presidency" pic.twitter.com/YzxWfJrJTy

— Madeline Peltz (@peltzmadeline) July 9, 2018