GOP Congressman: I Can't Be Racist Because 'My Son Is Named After A Black Guy'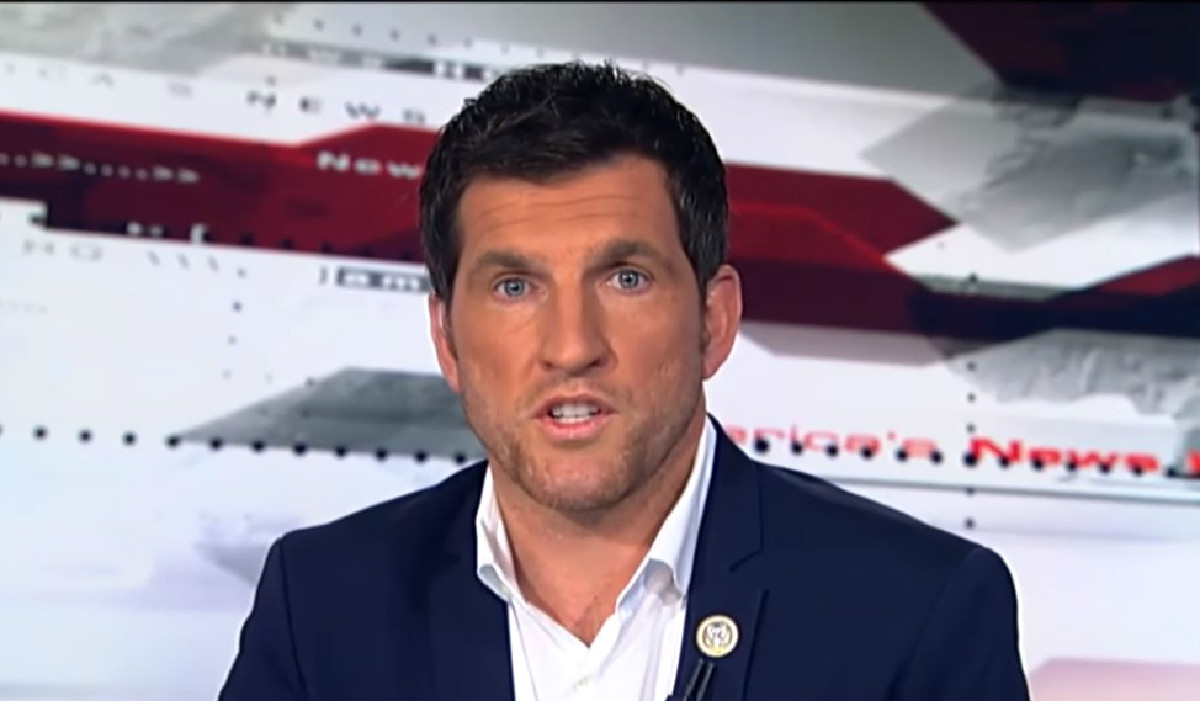 Virginia GOP Senate nominee Corey Stewart has caused all kinds of headaches for Republicans, largely because he's called virulent anti-Semite Paul Nehlen one of his "personal heroes," has had open racists on his payroll, and defended white nationalists following Charlottesville. Therefore, Stewart winning the Republican Senate primary has presented an opening for Virginia Democrats to tie the neo-Confederate politician to other GOPers if they don't forcefully disavow him.
One Virginia Republican is brushing off those efforts while mulling over whether he'll endorse Stewart, believing that Stewart's overt racism won't hurt him politically. And why's that? Well, why don't we let Rep. Scott Taylor (R-VA) explain for himself.
Taking a break from door-to-door campaigning in the Kempsville area last week, Taylor said Democrats are "stupid" if they think most 2nd District voters see him as an ally of the GOP's Senate nominee. As of last week, the congressman hasn't decided whether he will endorse Stewart, whose strident views and angry rhetoric have alienated many Republicans.
"I don't give a s— about Corey Stewart," Taylor said. "No one else does either except for Democrats who are trying to target me. … No one cares, except for a small teeny amount of people you met at the cupcake place. What are they trying to say? That Scott Taylor likes Corey Stewart so therefore he's a racist? Do you think that's going to play here? My son is named after a black guy. I'm a military guy. We don't give a s— about where you come from. Black, white, brown, gay, straight. I don't care."
Yep, apparently due to the fact that Taylor named his son after a black guy — Taylor didn't provide any further details on that — he cannot be tarnished by any association to Stewart and his history of bigotry.
He went on to tell the Pilot that "it's crap" that Stewart will weigh him down in the upcoming election, saying Donald Trump didn't hurt him in 2016 and that it assumes voters are "too stupid to see the difference between me and someone else."
Taylor's Democratic opponent in Virginia's 2nd District, Elaine Luria, has said that Taylor "should reject the fact that Corey Stewart stands next to racists and anti-Semites" and if Taylor won't, "then I think he stands with him."