Fox's Shannon Bream Moves Live Broadcast From SCOTUS Due To Protests: 'Very Volatile'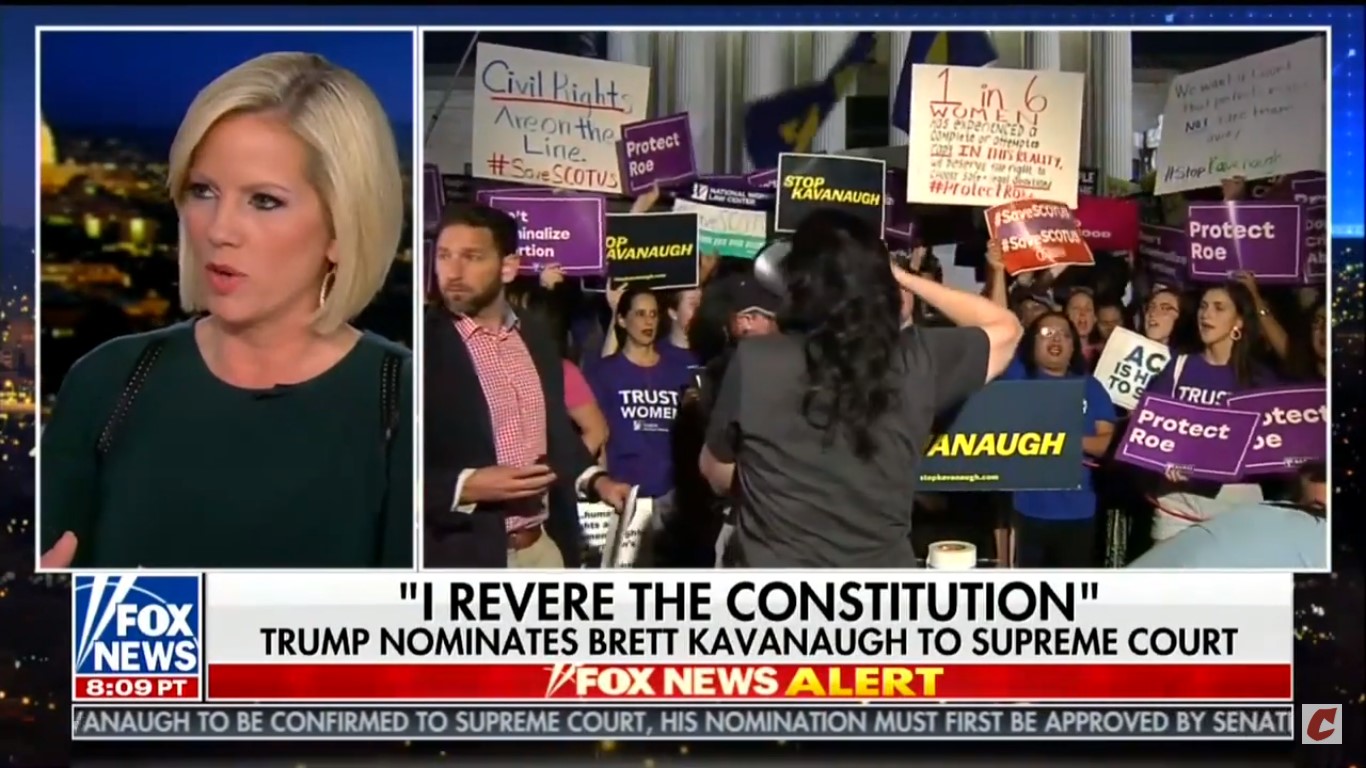 Even before President Donald Trump announced Brett Kavanaugh was his nominee to replace Anthony Kennedy on the Supreme Court, hundreds of pro-choice activists — along with some Democratic lawmakers — gathered at the steps of the court to protest the selection. Following Trump's primetime reality TV-style event, the demonstrations apparently grew rowdier and louder, throwing a wrench into the plans of Fox News' Shannon Bream.
Originally planning to broadcast her 11 PM show live from the court building in D.C., Bream noted on Twitter that she felt "threatened" due to the mood of the protests and pointed out that police were shutting down the street.
Very few times I've felt threatened while out in the field. The mood here tonight is very volatile. Law enforcement appears to be closing down 1st Street in front of SCOTUS.

— Shannon Bream (@ShannonBream) July 10, 2018
Shortly after, Bream then announced that she would no longer be doing her program on the SCOTUS steps but would instead be moving to the "safety" of the studio.
Literally had to bail on our live show from #SCOTUS. Moving the show back to the safety of the studio. See y'all at 11p @FoxNews https://t.co/ChIOQdBBTU

— Shannon Bream (@ShannonBream) July 10, 2018
During an interview with Sen. Ben Sasse (R-NE), Bream commented a bit on the scene she witnessed after the Republican senator criticized the liberal reaction and protests to Trump's pick.
"Last year there were protesters and there was opposition to Justice [Neil] Gorsuch," Bream said. "Tonight we saw something different. We had a plan to have our show their life. It got so volatile a point that we ultimately didn't feel like it would be safe to do an hour of live television."
Watch the clip above, via Fox News.