Prince Is Immortal. He Will Never, Ever, EVER Die.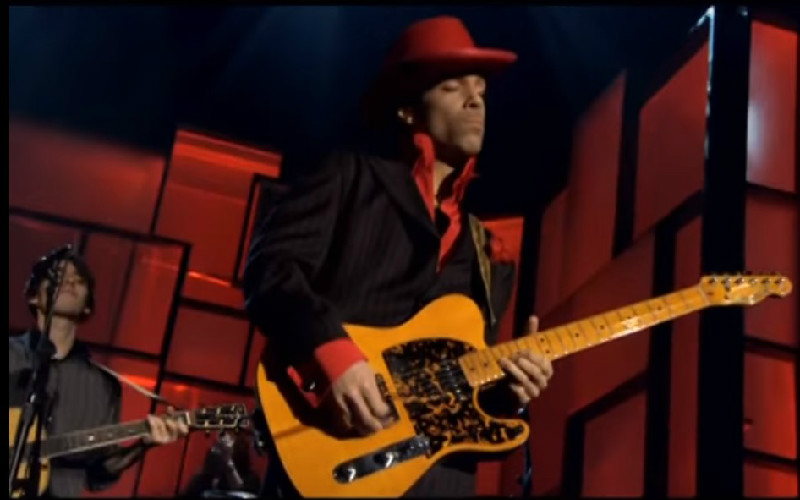 TMZ reported on Thursday that legendary ass-kicking iconic more than words once-in-a-lifetime wunderkind Prince had passed away at the age of 57. Details are still coming out, but he was found at his Paisley Park estate by police in the morning, and it was later confirmed that he had died.
Just a week ago, Prince's plane made an emergency landing in Illinois on his way back from a concert in Atlanta. However, he was home shortly after the hospital visit, and he and his team insisted he was just battling the flu. He rescheduled some concert dates due to the illness and was apparently seen biking around his compound days later. All seemed fine.
Social media has since been flooded with mourners grieving over the loss of His Royal Purple Badness. Spectators began gathering outside Paisley Park to pay their respects. Radio stations played 'Purple Rain' in tribute. News outlets began spewing out 'In Memoriam' pieces.
But what we all need to understand is that Prince is immortal. He can never, ever, EVER die. He is something we'll never understand. Something we only could witness in awe, who was given to us for a fleeting moment of time. He's decided to move on to somewhere else. But he is not dead.
Sure, we won't get to witness his human form anymore on this muddy little ball we call Earth. But, he made sure to leave us with enough of his pure essence — his music — to fill the void he left. Centuries from now, people on this planet will still listen in wonder to the mastery of 'When Doves Cry,' the emotional crescendos of 'Purple Rain,' the funky beauty of 'Cream,' the pure joy of 'Adore,' the obscene kinkiness of 'Gett Off,' the glorious weirdness of 'If I Was Your Girlfriend' and etc., etc., etc.
So, don't cry. Don't weep. For Prince is not dead. Prince is immortal. Prince can never, ever, EVER die.
Just sit back, and enjoy what he left for all of us. Like this: