GOP Governor to Anti-Mask Crowd After NH House Speaker Dies of Coronavirus: 'Don't Act Like a Bunch of Children'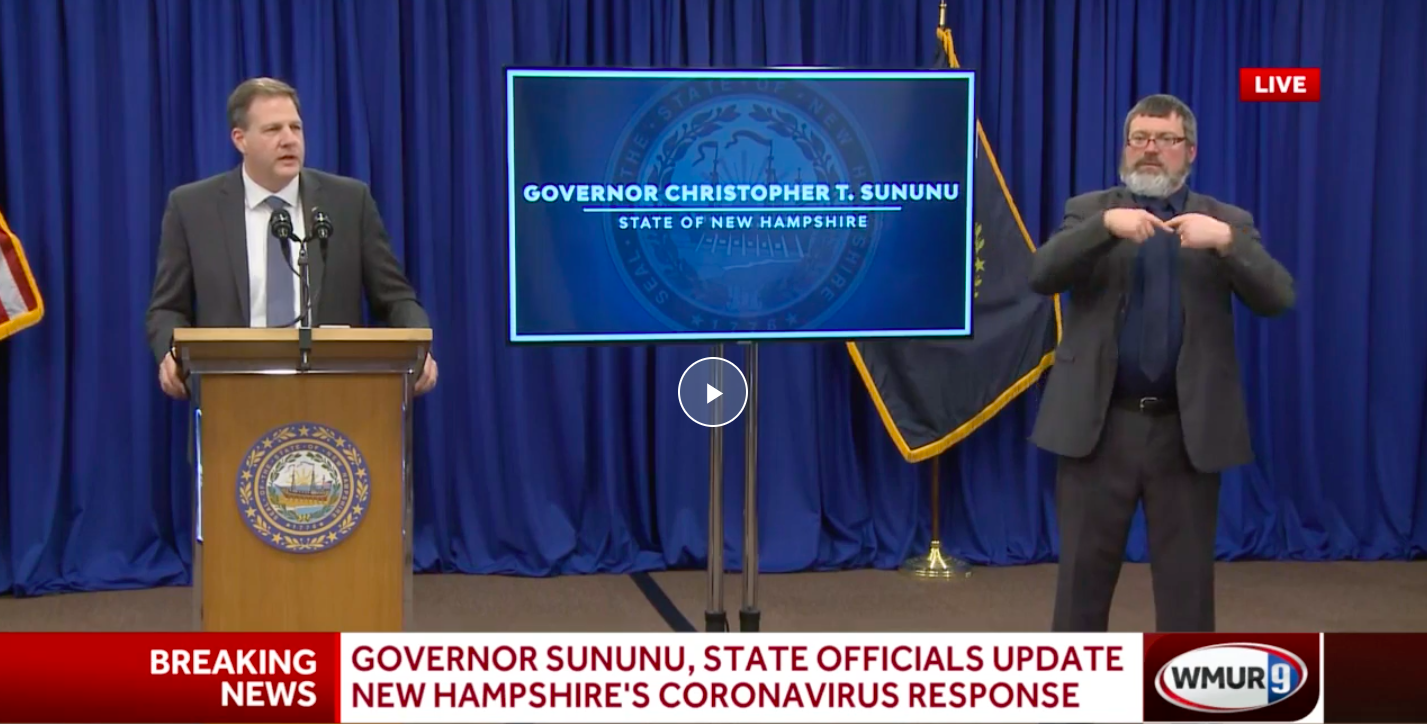 New Hampshire Gov. Chris Sununu criticized lawmakers who have chosen to not wear masks following the death this week of state Rep. Dick Hinch due to the coronavirus.
At a news conference on Thursday, Sununu, a Republican, said that Hinch's death should serve as a "cautionary tale" about the importance of wearing a mask.
"For those who are just out there doing the opposite just to make some ridiculous political point, it is horribly wrong," Sununu said. "Please use your heads. Don't act like a bunch of children, frankly."
In early November, Hinch and about 50 other Republican state representatives were photographed at an indoor gathering following the election, which saw them gain a majority of seats in the state house. According to the Concord Monitor, none were wearing masks.
Later that month, GOP lawmakers gathered for an indoor meeting at a ski area. At least four individuals contracted the virus there, according to the New Hampshire Department of Health and Human Services.
Sununu later condemned the "poorly managed" meeting.
The outgoing House speaker added that "this decision puts the lives of all members and staff of the House of Representatives at risk."
Additionally, when Hinch was sworn in at an outdoor, in-person event on Dec. 2, he was in a sectioned off area for about 80 Republicans who did not wear masks, according to the New Hampshire Union Leader.
"Those in our caucus who refused to take precautions are responsible for Dick Hinch's death," state Rep. William Marsh wrote on Twitter.