Gohmert's Response to Failed Election Lawsuit: 'Go to the Streets' and 'Be as Violent as' Left-Wing Groups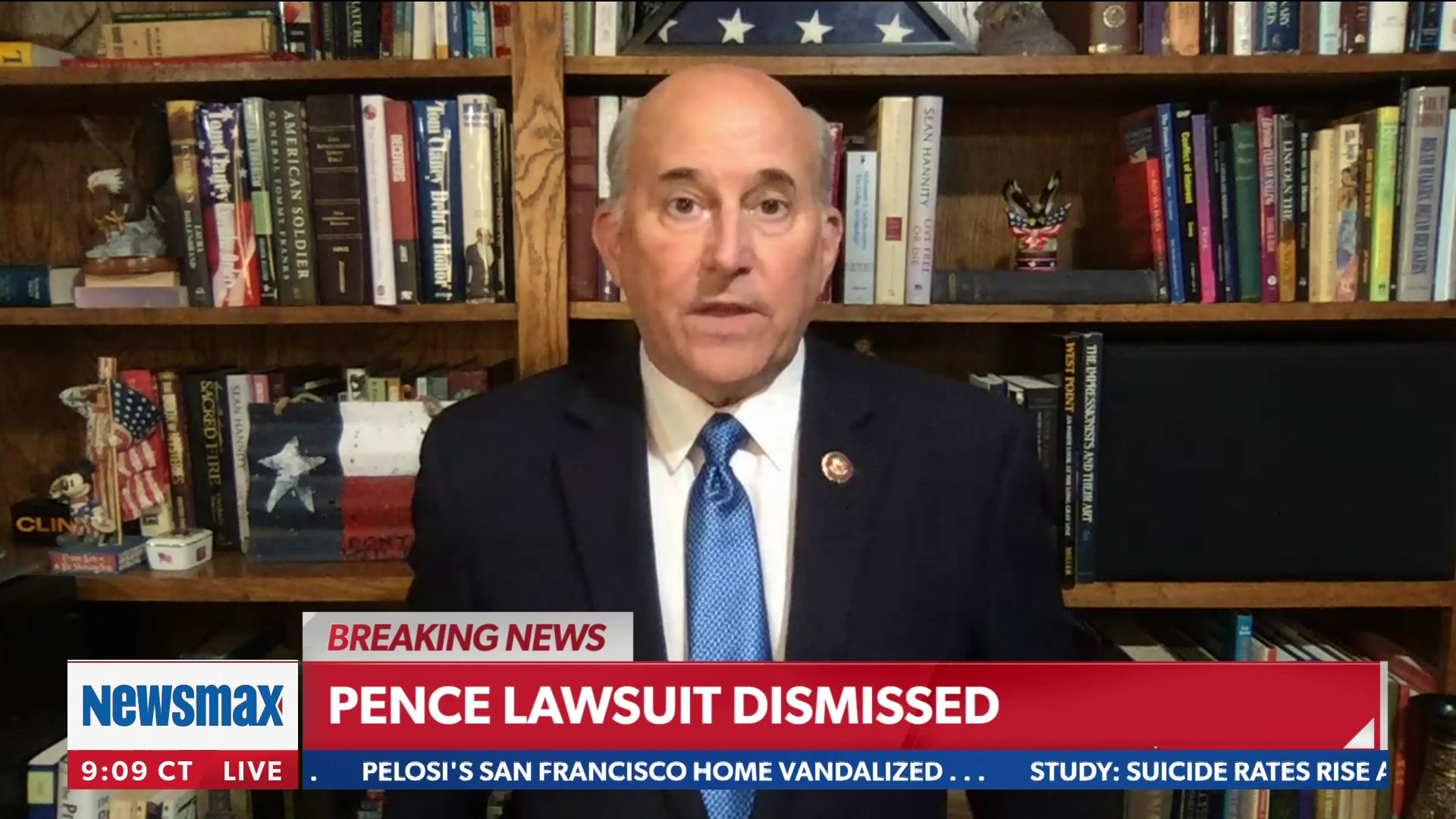 Rep. Louie Gohmert (R-TX) on Friday night reacted to the news that his lawsuit seeking to overturn the presidential election was thrown out by a federal judge over lack of standing.
Gohmert had argued that the Constitution permits Vice President Mike Pence to "count elector votes certified by a state's executive, or he can prefer a competing slate of duly qualified electors." Pence may even "ignore all electors from a certain state," Gohmert claimed.
Speaking to Newsmax host Emerald Robinson, Gohmert complained about the judge's ruling.
"With regard to the standing issue, if a member of Congress who is going to object to electors that were fraudulently sent there, and a state has sent two sets, and I don't have standing to go to court and say the electors act, it has got an unconstitutional provision, if I don't have standing to do that, nobody does," said Gohmert, a former judge.
"But the bottom line is, the court is saying, 'We're not going to touch this, you have no remedy,'" Gohmert continued. "Basically in effect the ruling would be that you got to go to the streets and be as violent as Antifa and [Black Lives Matter] because [inaudible]…"
Gohmert trailed off as Robinson asked a follow-up question.
Supporters of President Trump are planning to protest in Washington, D.C. on Jan. 6, the day Congress meets to certify President-elect Joe Biden's win in the Electoral College.
Watch the video above, via Newsmax.