Judge Throws Out Louie Gohmert's Lawsuit Seeking to Overturn Election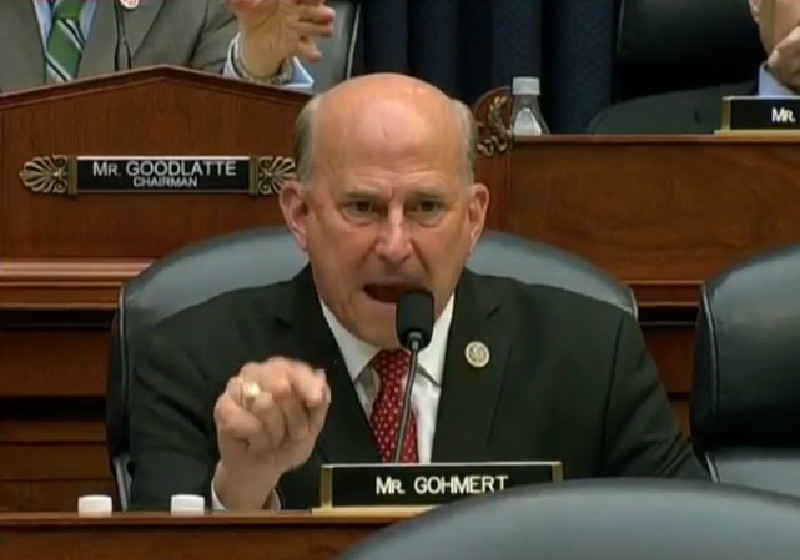 A federal judge on Friday dismissed a far-fetched lawsuit from Rep. Louie Gohmert (R-TX) that argued that Vice President Mike Pence has the authority to pick and choose the electoral votes that are accepted by Congress when it meets to certify the election results.
U.S. District Court Judge Jeremy Kernodle, a nominee of President Trump, wrote that Gohmert doesn't have standing to pursue the case. He also found that Gohmert's argument amounted to a series of hypothetical scenarios.
"Plaintiffs presuppose what the Vice President will do on January 6, which electoral votes the Vice President will count or reject from contested states, whether a Representative and a Senator will object under Section 15 of the Electoral Count Act, how each member of the House and Senate will vote on any such objections, and how each state delegation in the House would potentially vote under the Twelfth Amendment absent a majority electoral vote," the judge wrote. "All that makes Congressman Gohmert's alleged injury far too uncertain to support standing."
Lawyers for the Justice Department and the House of Representatives had asked the judge to reject Gohmert's lawsuit. In it, Gohmert argued that Pence "may count elector votes certified by a state's executive, or he can prefer a competing slate of duly qualified electors. He may ignore all electors from a certain state. That is the power bestowed upon him by the Constitution."
House lawyers noted that Gohmert's interpretation would amount to "a radical departure from our constitutional procedures and consistent legislative practices" and would "authorize the Vice President to ignore the will of the Nation's voters."