Biden to Receive POTUS Twitter Handle Whether or Not Trump Concedes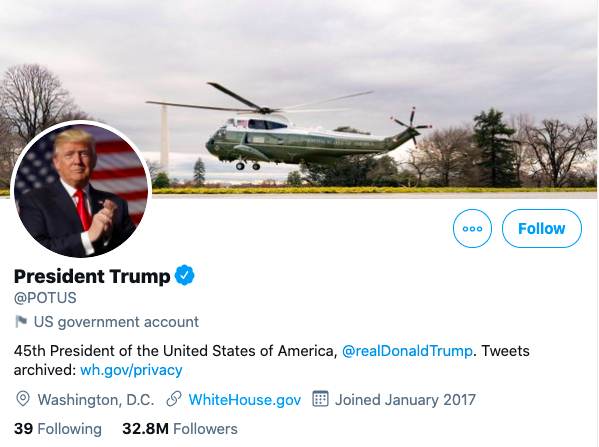 Twitter will hand over the @POTUS account to President-elect Joe Biden once he is inaugurated in January, whether President Trump concedes the election or not, the company announced Friday.
The tech giant is "actively preparing to support the transition of White House institutional Twitter accounts on January 20th, 2021," it said in a statement. This includes the @whitehouse, @VP and @FLOTUS accounts. The tweets from each of these accounts will be archived in consultation with the National Archives and Records Administration.
The @POTUS account currently has more than 32 million followers. President Trump has often used his personal account for direct communication with the public, and his posts there often get retweeted by his official account with little additional information.
Trump has not yet conceded the election, and has thus far declined to facilitate a traditional transition process for the incoming administration.