Biden Beats Trump in Ratings for Head-to-Head Town Halls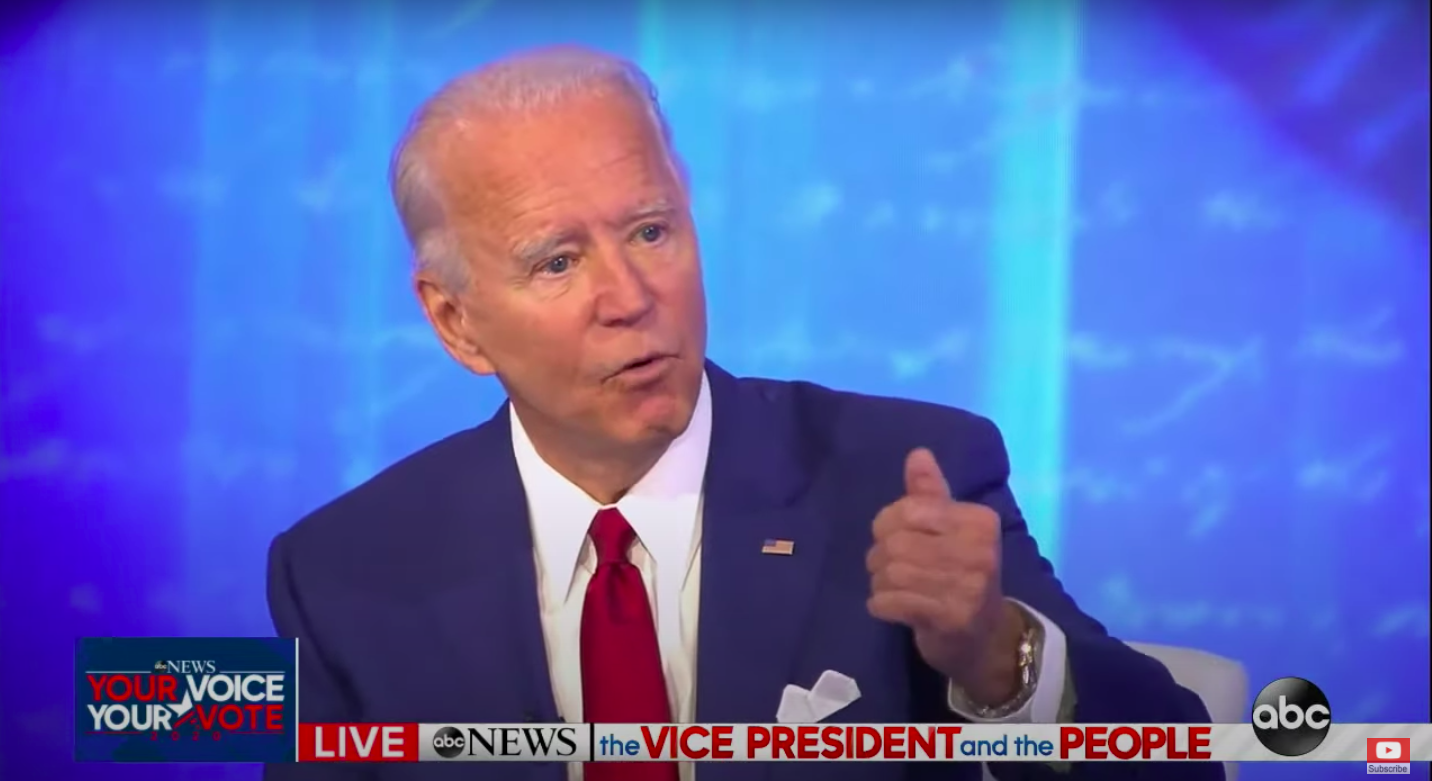 Approximately 14.1 million people watched former vice president Joe Biden's town hall live on ABC on Thursday night, about 700,000 more than those who tuned in to see President Trump's town hall on NBC at the same time, Nielsen data show.
Trump's event was also simulcast on MSNBC and CNBC, whereas Biden's was on just one channel.
ABC says the town hall was its most-viewed primetime event since the Oscars in February.
Although both were initially planned to last one hour, Biden continued to answer questions for an additional thirty minutes after the cameras cut away at 9 P.M.
The town halls were held in place of the second presidential debate, which President Trump declined to participate in since he didn't approve of some new rules that were put in place after the chaotic first debate, which more than 73 million people tuned in to see. Neither did he approve of the nonpartisan Commission on Presidential Debates announcing it would take place virtually in light of his positive coronavirus test.
I've heard from over a dozen NBC, MSNBC, and CNBC sources (talent and staff) and the frustration with and anger toward their employer for scheduling a town hall against Biden is palpable.

— Yashar Ali 🐘 (@yashar) October 14, 2020
After Biden planned his town hall for Thursday night, Trump accepted an offer from NBC to hold one at the same time, causing many to criticize the network. In a tweet mere hours before the event, Trump called the network "fake."