Fox's Brian Kilmeade: Trump Should Make Sure There's No Backlog in Testing and PPE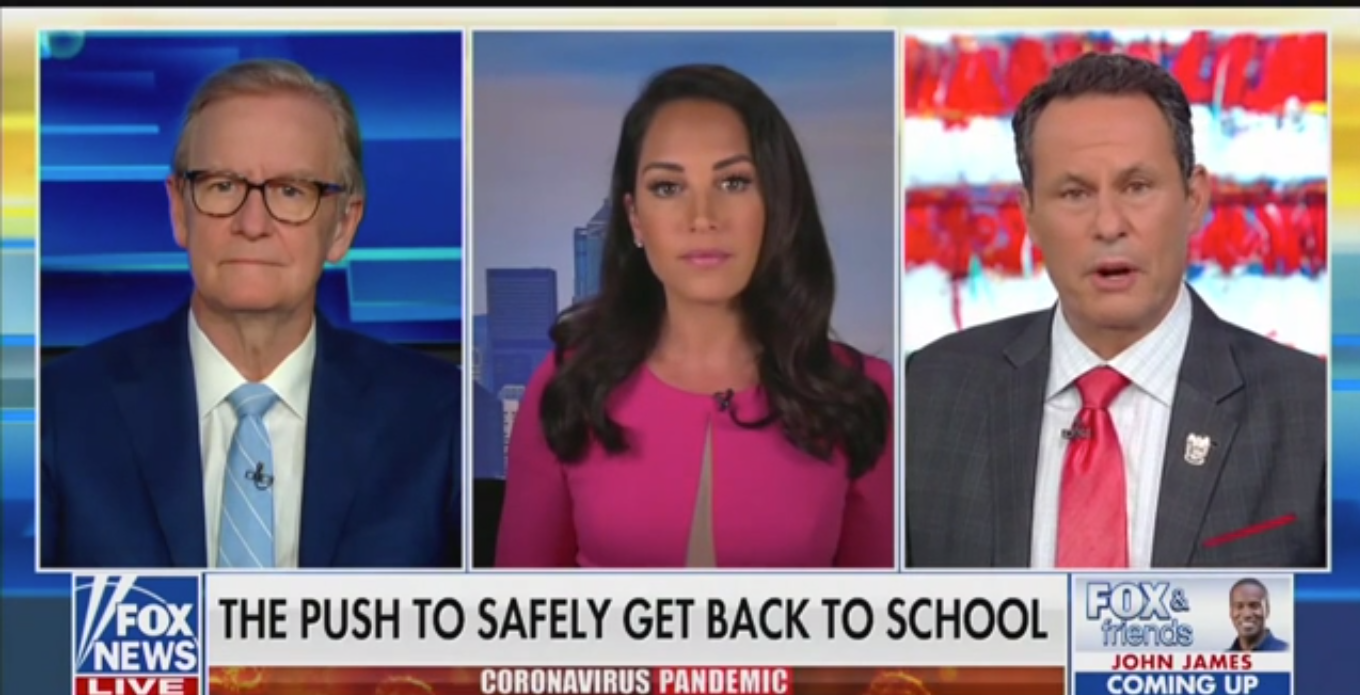 Fox News' Brian Kilmeade appeared to criticize President Donald Trump on Tuesday about the backlog of Coronavirus testing and the lack of Personal Protective Equipment (PPE). The Fox & Friends host seemed concerned because the virus has affected his daughter's soccer team.
"Right now there's a huge testing issue and there's a backlog on PPE," Kilmeade said. "What he can do, what the president can do, and what his administration can do is make sure those aren't an issue."
"I mean it's been 4 or 5 months. It should not be an issue."
"I know on Long Island, one of the kids on my daughter's soccer team tested positive," Kilmeade explained. "They all had to go down and get tested. Four or five days still to get a result in four or five days. Five to six to seven days. Even on the quick test three days."
"That shouldn't be the case anymore," he said.
Kilmeade is the latest Trump-supporting voice to offer criticism of testing. Former White House chief of staff Mick Mulvaney published an op-ed on Monday saying the lack of testing capacity was 'inexcusable'.
Watch the video above, via Fox News.