Yamiche Alcindor: Are Trump Supporters Going to Make Him Pay a Price for Coronavirus?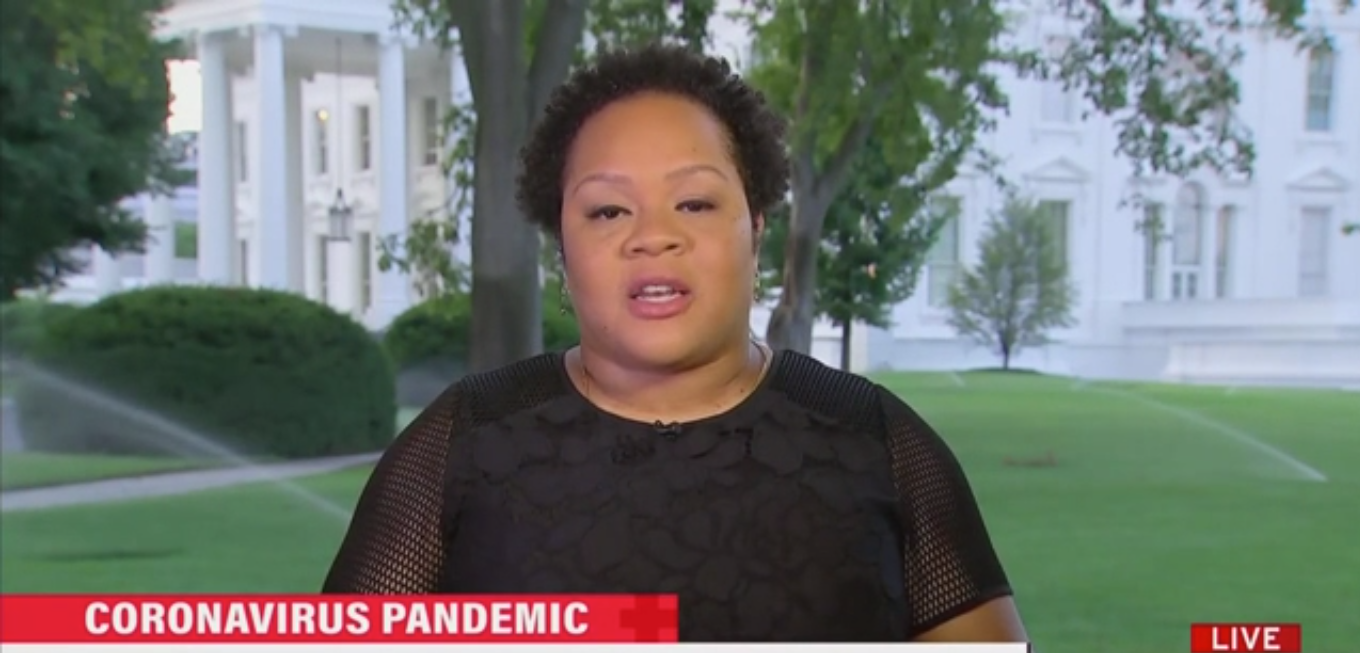 PBS NewsHour's Yamiche Alcindor wondered on Tuesday if President Donald Trump's supporters would hold him accountable for the Coronavirus pandemic. The White House correspondent spoke to MSNBC's Mika Brzezinski about the possible repercussions for Trump.
"Isn't he going to butt heads with supporters because the science of this is obvious, it is impacting them. If any of his supporters know someone or suffered from the Coronavirus, they know how dangerous it is," Brzezinski said.
"And also, they see that the President is not having rallies. They see that they had to cancel one in New Hampshire and they claimed it was the weather and they see that it wasn't raining at all. Like, how exactly can they hold this up? Is there anybody in the White House trying to get the President to really get more in line with science?"
"What I hear from my sources is that at the end of the day, the President is gonna do what the President is gonna do," Alcindor said.
"The President seems to be on an island on his own where he just wants to lash out and anything that he feels that he wants to do," she said. "He's approaching the Coronavirus much like he's approached other scandals, impeachment and other places, first by calling it a hoax, then saying this is maybe bad but I'm going to get through it, we'll all get through it."
"In this case the question, Mika, you asked is the question of the 2020 election. Are Trump supporters going to make President Trump pay a price for the way that he's handled the Coronavirus pandemic? That's gonna be, I think, what's gonna the ballot. The sense in the White House is that's also where this is ultimately gonna lie."
Watch the video above, via MSNBC.