Fox News Guest: Celebrities Pressure African Americans to Be 'Chained' to the Democrats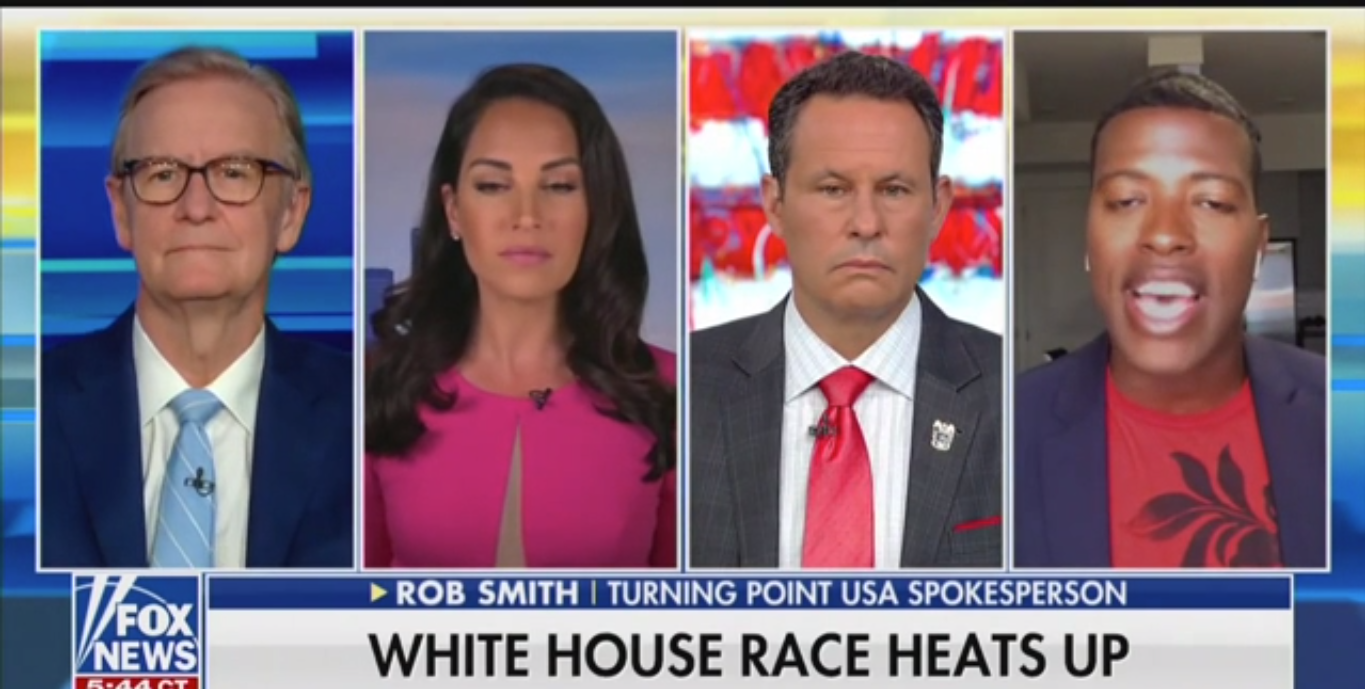 A Fox News guest has praised rapper Kanye West's attempted presidential bid by claiming African Americans are 'chained' to the Democratic Party. Rob Smith of Turning Point USA also argued that President Donald Trump could win Black votes by supporting school choice.
"My messaging is this: You know, if you want a candidate that pushes lawlessness, if you want a candidate by the way and not even about the violence and law and order, look at school choice," Smith said.
"Look how forceful and strong the President's words have been on school choice. The five words that will win the election, the African American vote for Republicans is always school choice for black kids. It's a really important issue."
"It helped DeSantis in Florida. It will help the President nationwide. What's at stake for African Americans is more lawlessness, a surge in crime in the community we live in the most. And also this lack of option for school choice, which is known to benefit our children the most. There's a lot at stake in this election."
"And taken back Kanye and Chance the Rapper, I'm glad that that conversation is happening among entertainers because there is such a huge pressure for African-Americans to be chained to the Democrat Party."
"And that primarily comes from our entertainers, rappers, actors, celebrities, etc. And it's very bold for Kanye to be making the move he's making right now. And it's very bold even though Chance keeps on apologizing. It's bold for him to say that as well."
Watch the video above, via Fox News.