'Art of the Deal' Co-Author Says Coronavirus Deaths 'Don't Matter' to Trump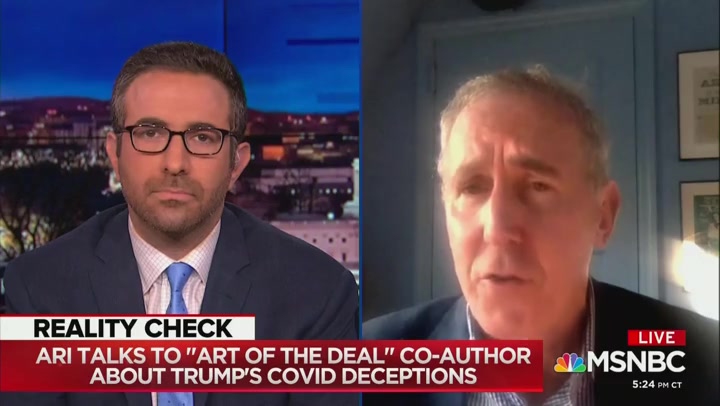 Tony Schwartz, who co-authored the 1987 book The Art of the Deal with Donald Trump, criticized the president's response to the coronavirus pandemic, saying that he doesn't care about the death toll in part because it doesn't affect him personally.
Appearing on MSNBC's The Beat on Friday, Schwartz told host Ari Melber that Trump's "deeper motivation is domination, is to win. And that is a function of the fact that he has no conscience."

"The deaths — I know this is extreme — the deaths don't matter to him," Schwartz went on to say. "If it's this decision between saving himself and saving others, it's no contest."
Schwartz added that Trump wants to get the economy going again "not because he cares about the people who are being affected, but because he cares about their votes, and he believes, rightly or wrongly, that people are going to be more concerned with going back to work than they are with protecting their lives."
As of Saturday, there have been at least 86,000 deaths in the U.S. attributed to the coronavirus. Great Britain has the second-highest death toll with approximately 34,000.
Watch the video above, via MSNBC.