Stephanie Grisham Leaves Job as White House Press Secretary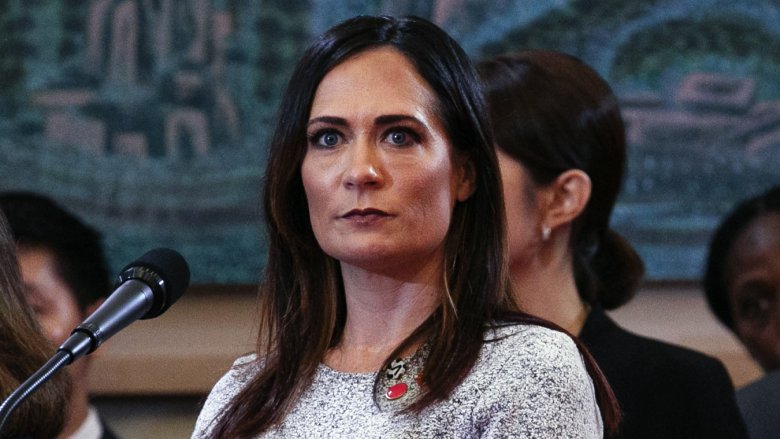 Stephanie Grisham is out as press secretary at the West Wing, reports said on Tuesday. Grisham has never held a single press briefing in her time in the role and will return to the East Wing to work for First Lady Melania Trump.
This is the job she had before her appointment as press secretary.
President Donald Trump's new chief of staff, Congressman Mark Meadows, is shaking up personnel arrangements at the White House. He's now considering candidates for the new press secretary, including Kayleigh McEnany, who's been a prominent TV surrogate.
Stephanie Grisham will have served as White House press secretary for 10 months without ever having done a briefing.

— Aaron Blake (@AaronBlake) April 7, 2020
Grisham never held a single press briefing during her tenure, instead turning to Fox News and other friendly media venues to discuss the administration. She was repeatedly criticized in the press and on social media for her failure to hold briefings.
She was a campaign staffer and managed to rise into what would normally be considered the upper echelons of the administration. Press secretaries are some of the most prominent officials, handling day-to-day communications with the media and becoming familiar figures.
It remains to be seen whether a new press secretary will actually conduct briefings, as is traditional. Grisham was in the role for just 10 months, adding to the high turnover in the administration since 2017.
UPDATE
Kayleigh McEnany has been named to succeed Grisham as press secretary. McEnany has been a Trump campaign spokesperson who's been prominent in the media. She has often been spoken of as a potential successor to Grisham.
McEnany on Feb. 25: "This President will always put America first … We will not see diseases like the Coronavirus come here, we will not see terrorism come here, and isn't that refreshing when contrasting it with the awful Presidency of President Obama." https://t.co/daZ8kEP5IN

— Kyle Griffin (@kylegriffin1) April 7, 2020
It remains an open question whether White House press briefings will resume.