Fox News' Brian Kilmeade Salutes Wisconsin for Going Forward With In-Person Voting During Pandemic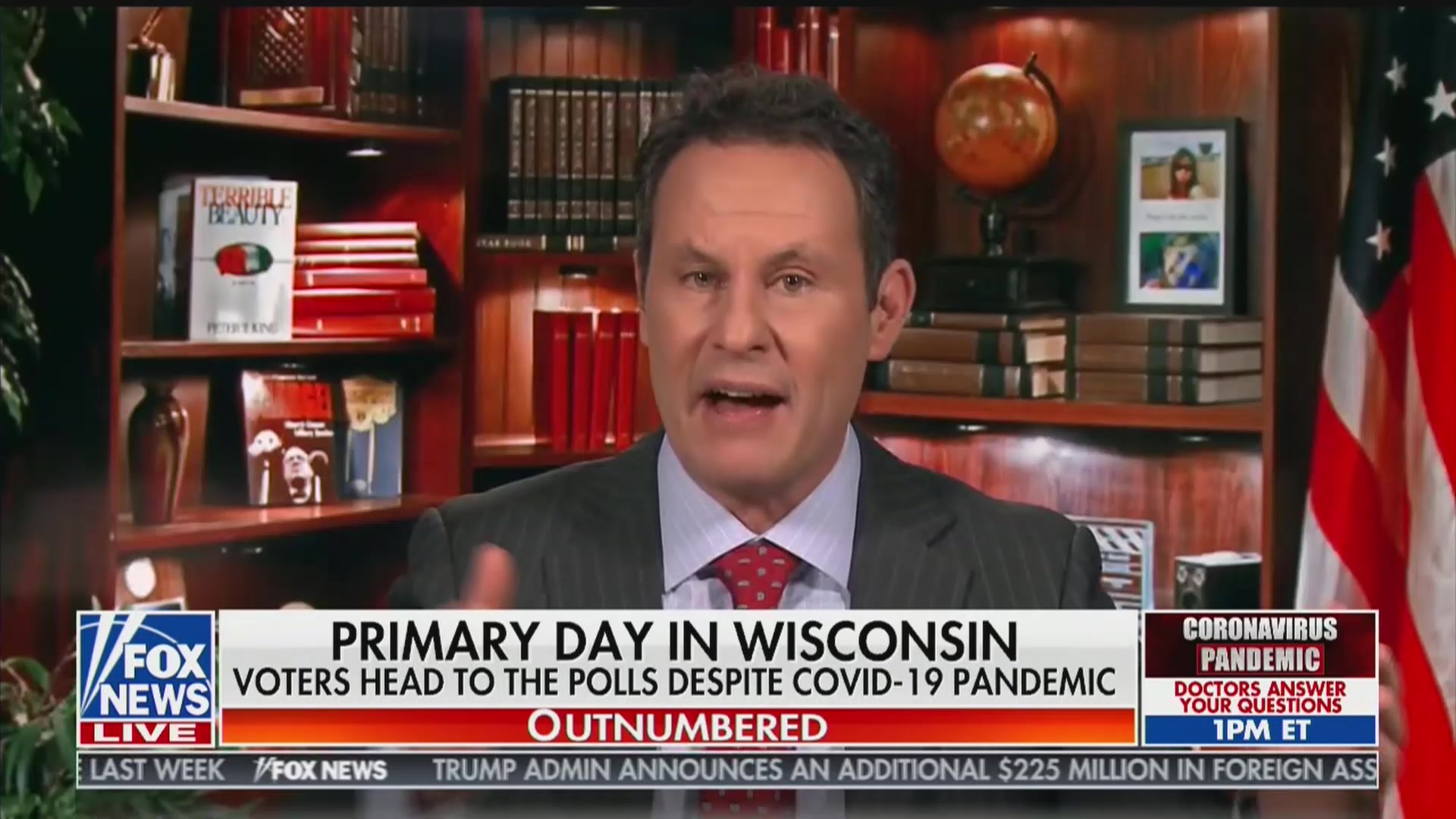 Fox News host Brian Kilmeade applauded the state of Wisconsin for holding an in-person election as scheduled on Tuesday despite stay-at-home orders due to the coronavirus, wondering what the "big deal" was with waiting in long lines during a viral pandemic.
"Ladies and gentlemen, what's the big deal?" Kilmeade wondered aloud, in a segment first flagged by Media Matters. "Keep your social distance, wear your gloves, have election workers take care of everything is sanitary, and get used to it."
"This is the way it's going to be," he added. "We're going to incrementally get back to normal, I salute Wisconsin for doing it."
Read the rest of the piece at The Daily Beast.
Watch the clip above, via Fox News.