Doctor Tells Fox News It's 'Irresponsible' to Keep Promoting Unproven Coronavirus Drug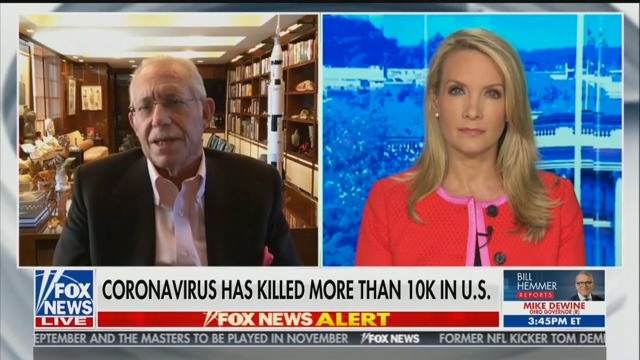 Amid Fox News' round-the-clock promotion of anti-malarial drug hydroxychloroquine as a potential coronavirus cure, renowned biologist Dr. William Haseltine told Fox News host Dana Perino on Monday that it was "irresponsible" to tout the unproven drug and calling claims of its miraculous healing powers "complete and utter nonsense."
"What about, I know you don't go by anecdotal evidence, but there are stories of people saying that they have had this Lazarus effect by using this drug," Perino wondered aloud.
"That is nonsense," Haseltine fumed. "Complete and utter nonsense. And in any situation, there are always going to be people who promote one kind of quack cure or another. And there are Lazarus effects."
Read the rest of the piece at The Daily Beast.
Watch the clip above, via Fox News.