Bill de Blasio: The United States Should Be 'Put On a War Footing' to Tackle Coronavirus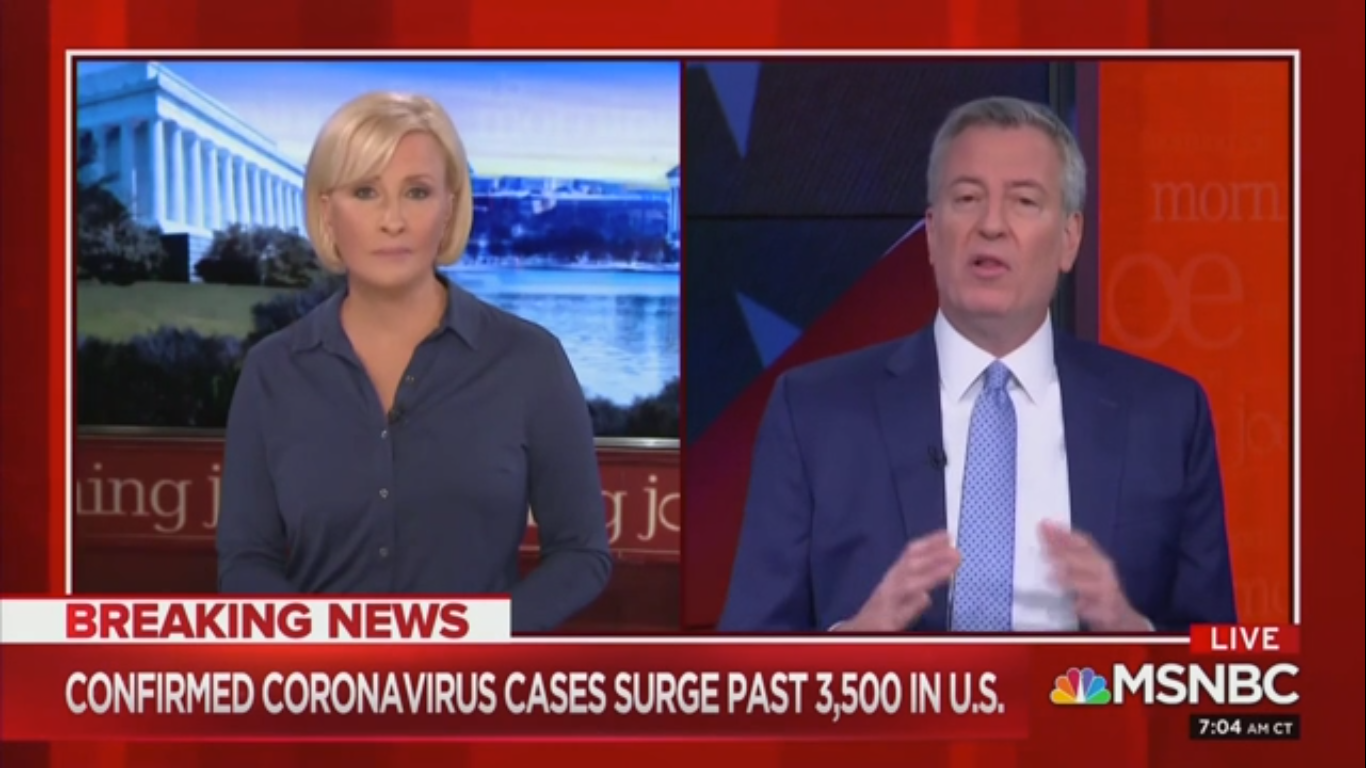 New York Mayor Bill de Blasio has said the U.S. should he placed on a war footing to deal with the Covid-19 global pandemic. De Blasio spoke to MSNBC's Morning Joe about the continuing crisis and called for more drastic action and use of the military.
"Are we going to have clusters of people exposing health care workers across the country because there aren't military hospitals being set up?" co-host Mika Brzezinski asked.
"Mika, that's what I fear," de Blasio said. "Right now, we need a national solution. This should be a reality where the United States is put on a war footing, where the federal government mobilizes all the resources necessary, and it begins with testing."
"I agree with you, testing to make sure health care workers are safe, to focus on our most vulnerable individuals, to make sure we can protect them. Ultimately, I would love to see a broader testing approach as was done in South Korea as a strategic tool to help eventually end this epidemic."
"But right now, here's what I'm most concerned about, exactly where you were going, the hospitals. We're going to have to set up emergency ICUs in hospitals not only all over New York City, all over America. We're gonna need the United States military to come in with their substantial logistical and medical capacity. We're going to need the supply chain nationalized in some form right now."
"There's no effort to make sure that ventilators, surgical masks, even down to hand sanitizer, all these products should be put on a 24/7 production cycle. Whatever factories anywhere can make them should be cranking them out. They should be distributed according to federal priority as you would in a war."
Watch the video above, via MSNBC.