Joe Scarborough Blasts Coronavirus Response: 'Donald Trump Knew This Was Coming'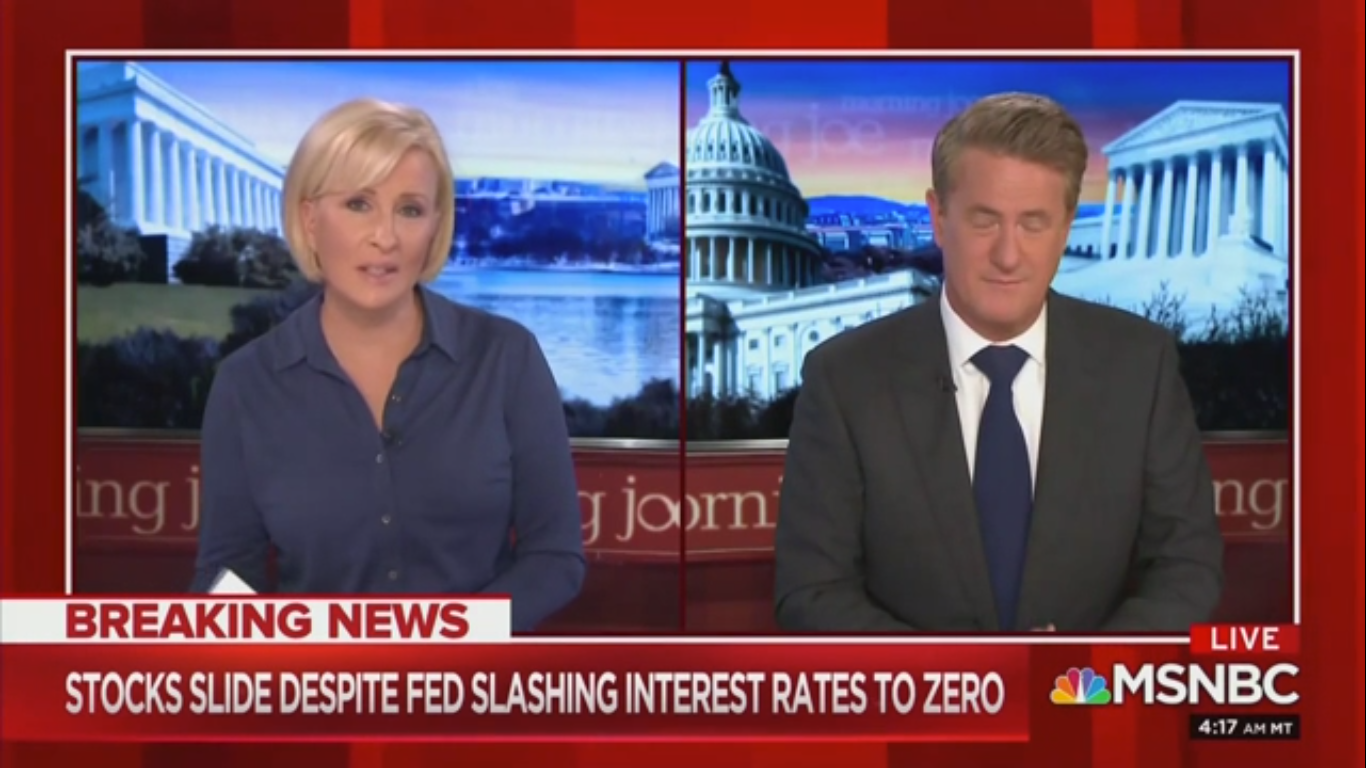 MSNBC's Joe Scarborough criticized President Donald Trump's response to the Covid-19 global pandemic. The Morning Joe host blasted the White House for being ill-prepared to respond to the crisis and called some aspects of the approach a 'disaster'.
"As the U.S. extended its' ban on travel from Europe to include the United Kingdom and Ireland, U.S. Airports faced overcrowding, long lines, and hours of delays, as travelers returning from Europe had to undergo screenings for the Coronavirus," co-host Mika Brzezinski said.
"Scenes from Chicago's O'Hare airport, jam-packed terminals, people standing shoulder to shoulder, as officials scrambled to set up the enhanced entry screenings announced by the Trump Administration."
Images of crowds at the airport flashed up on screen as Scarborough and Brzezinski reacted.
"How could they have been so ill-prepared?" Scarborough asked.
"Donald Trump knew this was coming," he said. "He could have called out the National Guard if he had to. Could have done anything.  Once again, so ill-prepared. And look how close everybody is. Jam-packed in there."
"Once again, the President is ill-prepared for a crisis," Scarborough said.
Watch the video above, via MSNBC.