Former House Impeachment Lawyer: 'I Am Living Proof' Not Everyone Can Get Tested for Coronavirus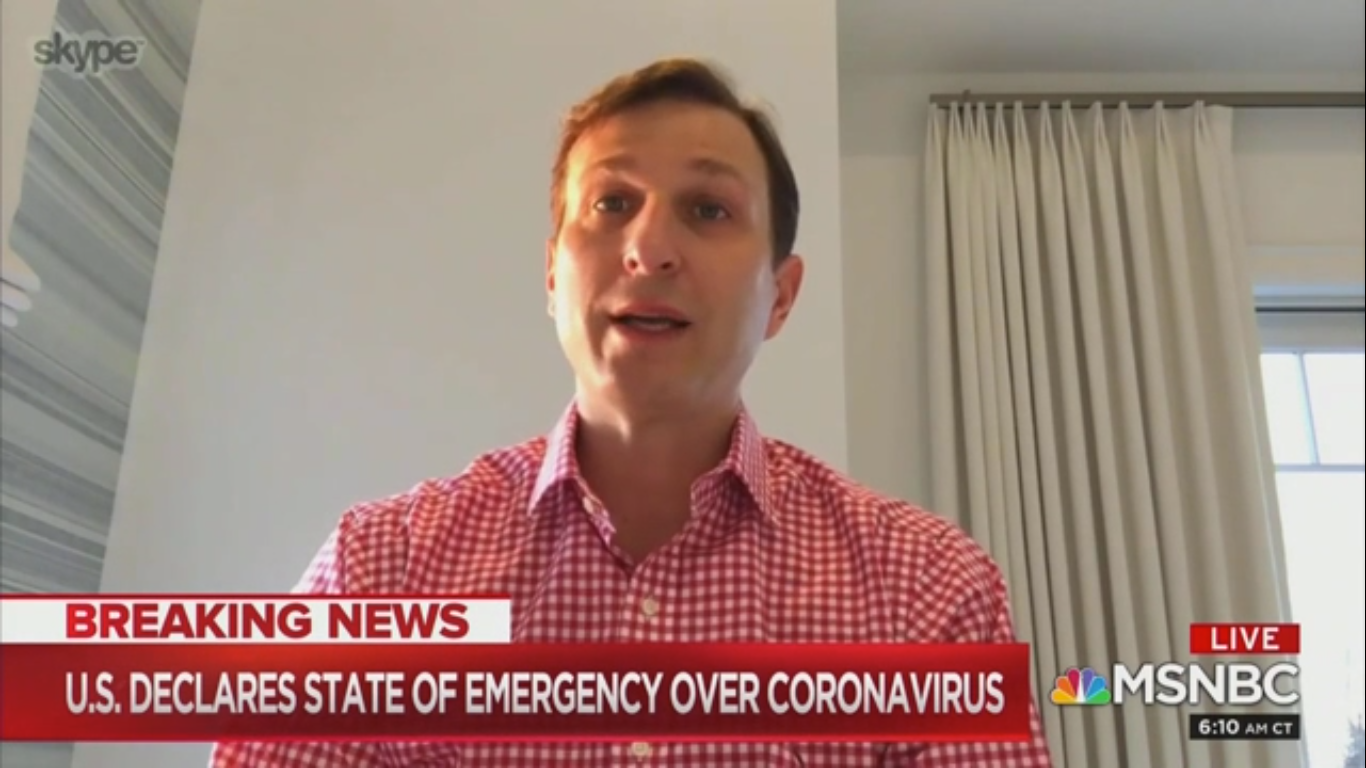 A former House impeachment lawyer and MSNBC legal analyst who tested positive for Covid-19 told Morning Joe on Monday that he is proof that not everyone can get tested for Coronavirus, despite President Donald Trump's claims. Daniel Goldman is a former U.S Assistant Attorney for the Southern District of New York.
Goldman explained that he had been tested for flu but couldn't get tested for the virus, so he drove to Connecticut to get the appropriate test.
"You're walking around in ER getting the flu tests? Where did you get these initial tests? Because you have Coronavirus. So cearly, you're walking around with it in medical facilities?" co-host Mika Brzezinski asked.
"I went to the emergency room with the symptoms, and already having got a negative flu test," Goldman said.
"They put me in a one room, secluded. They basically told me they could do nothing for me, no matter whether I had it or not. Then they stuck me in the hallway bed with a mask on for about six hours, to wait for my viral panel. It's a way to get a chest x-ray. I was in the hallway with people coming by. I had a mask on, but it's an incredibly unsanitary — and the testing situation, I don't blame the hospital. They were overloaded and overrun with people. They don't have the tests that they need."
"The medical professionals I dealt with at the hospital were incredibly frustrated that they did not have the number of tests they would use. They had to ration them in this way. That is the fundamental problem. Anything you want to hear, and that's my frustration, is that Donald Trump can keep saying that, anybody who wants a test can get it. I am living proof right here that is not the case."
"That is the biggest problem we have. The result is, the laundry list of things you just listed that needs to be shut down because we don't have enough tests to actually see if people have it. So we have to take these incredibly draconian measures to keep people away from each other."