Fox & Friends Hosts Don't Push Back After Jerry Falwell Jr. Suggests North Korea Developed Coronavirus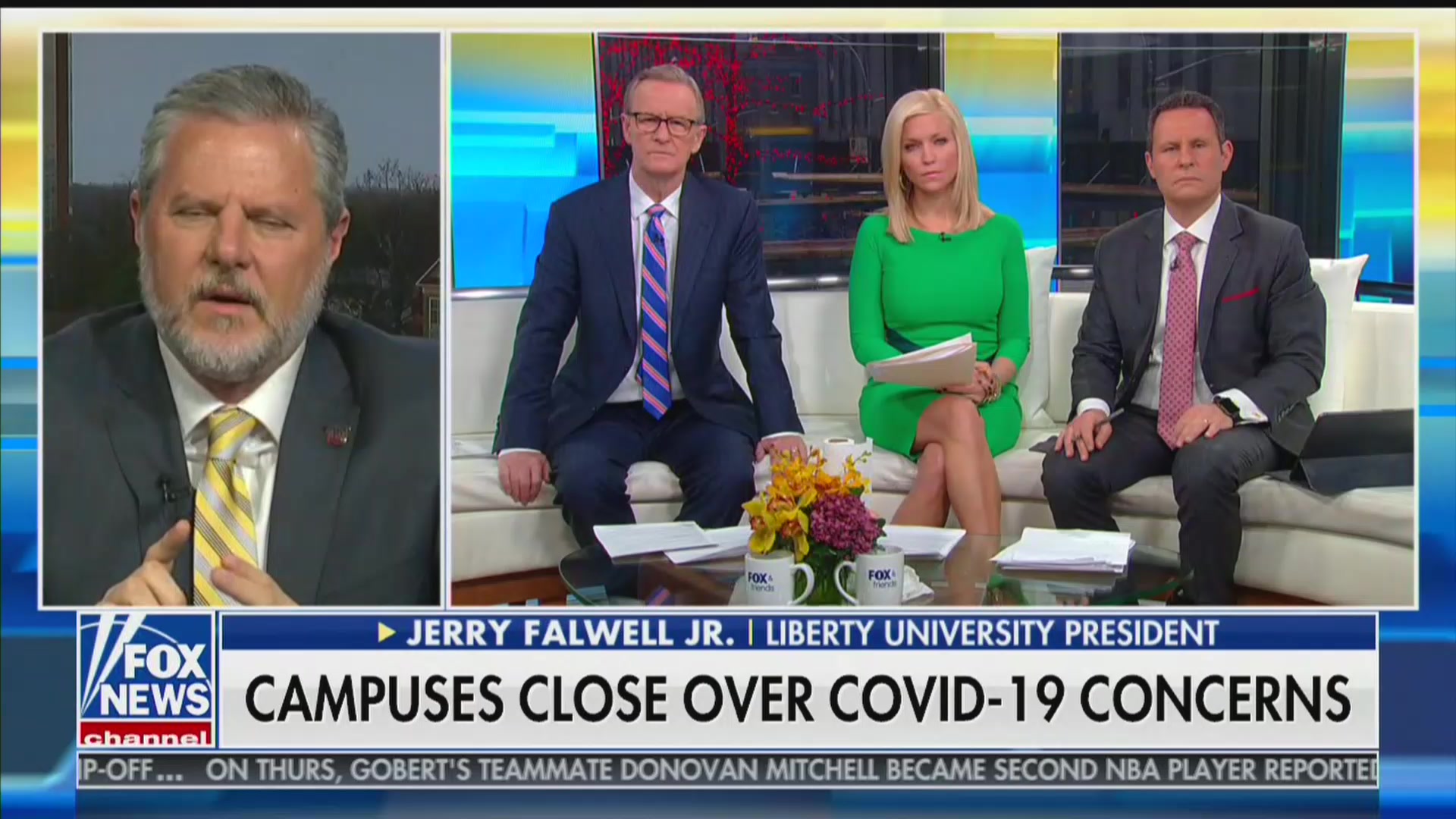 A day after Fox News executives sent a memo to staffers emphasizing the network's duty to keep its viewers informed with accurate information about the coronavirus crisis, Fox & Friends guest Jerry Falwell Jr. suggested the North Koreans worked in concert with China to create the virus to harm America.
"The owner of a restaurant asked me last night, he said, 'do you remember the North Korean leader promised a Christmas present for America, back in December?'" Falwell exclaimed. "'Could it be they got together with China, and this is that present?' I don't know. But it really is something strange going on."
Despite Falwell dropping some insane and highly irresponsible speculation right at their feet, the Fox & Friends hosts didn't push back or dispute him at all, instead moving on to another question about Liberty continuing classes.
Read the rest of the piece at The Daily Beast.
watch the clip above, via Fox News.