Elisabeth Hasselbeck Returns to 'The View,' Immediately Tangles With Hosts Over Trump and Coronavirus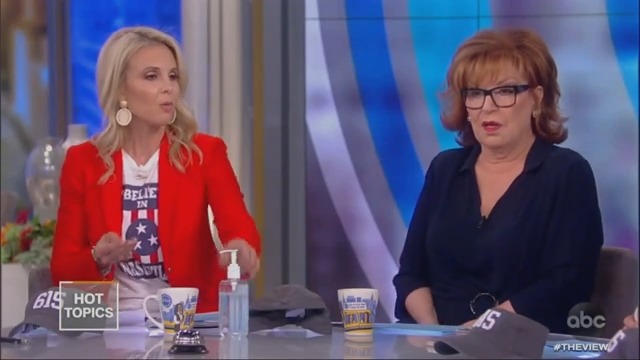 Elisabeth Hasselbeck made her return to The View on Wednesday and picked up right where she left off in 2013—arguing with liberal co-host Joy Behar, this time about the Trump administration's much-criticized response to the coronavirus outbreak.
"We're on the very front end of this right now, and I feel comfortable and confident that because of strong leadership," she said before getting cut off by the rest of the table.
"Where's the strong leadership?" Behar wondered aloud while Hostin also questioned Hasselbeck.
"Well, he's actually proposing middle-class tax halt right now," the former Fox host said of President Donald Trump's stimulus proposals.
Read the rest of the piece at The Daily Beast.
watch the clip above, via ABC.