Harvey Weinstein Sentenced to 23 Years in Prison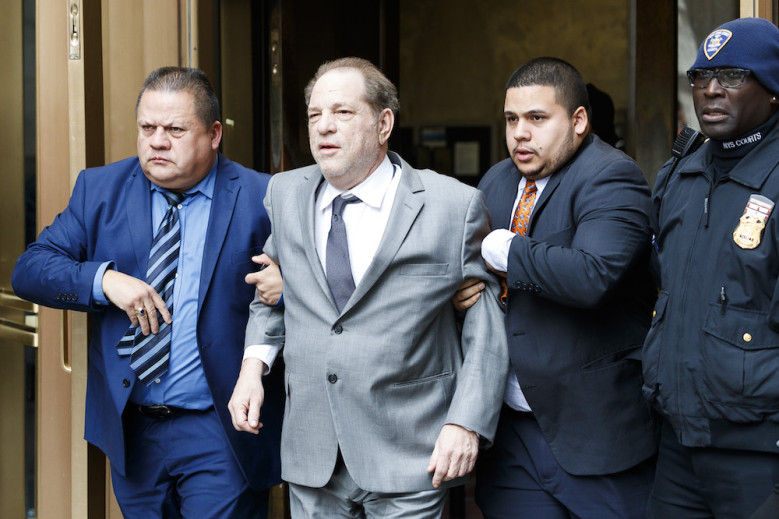 Disgraced movie mogul Harvey Weinstein has been sentenced to 23 years in prison following his conviction rape and sexual assault. Weinstein was a high profile figure in the film industry and New York society, known for associating with powerful people.
BREAKING: "Rape is not just one moment. … It is forever." Harvey Weinstein sentenced to 23 years after the women he was convicted of assaulting confront him in court. https://t.co/JnmESxqWcg

— The Associated Press (@AP) March 11, 2020
Weinstein was accused of sexual offenses by many women over several years. His accusers confronted him in court but the eventual conclusions of the jury were considered by some to be less than what Weinstein deserved. Nevertheless, the 67-year-old now faces a long prison sentence.
Just in to @CNN: Harvey Weinstein has been sentenced to 23 years in prison

*20 years for criminal sexual act in first degree

*3 years for rape in third degree

Sentences will run consecutively.

— Oliver Darcy (@oliverdarcy) March 11, 2020
Weinstein will also have to register as a sex offender, though that will matter little to him while he serves a jail term. As some pointed out on social media, Weinstein could very likely die in prison if he serves the full sentence or even the bulk of it.
Harvey Weinstein will die in prison. Some Justice. Thank you to the brave survivors and journalists who exposed him #Weinstein

— Pete Dominick (@PeteDominick) March 11, 2020
Weinstein won little sympathy by showing up to court with a walking frame but his trial and conviction have been a major part of the #MeToo movement against sexual assault and harassment.