Dr. Anthony Fauci Tells Hannity That Coronavirus Is Far More 'Lethal' Than the Seasonal Flu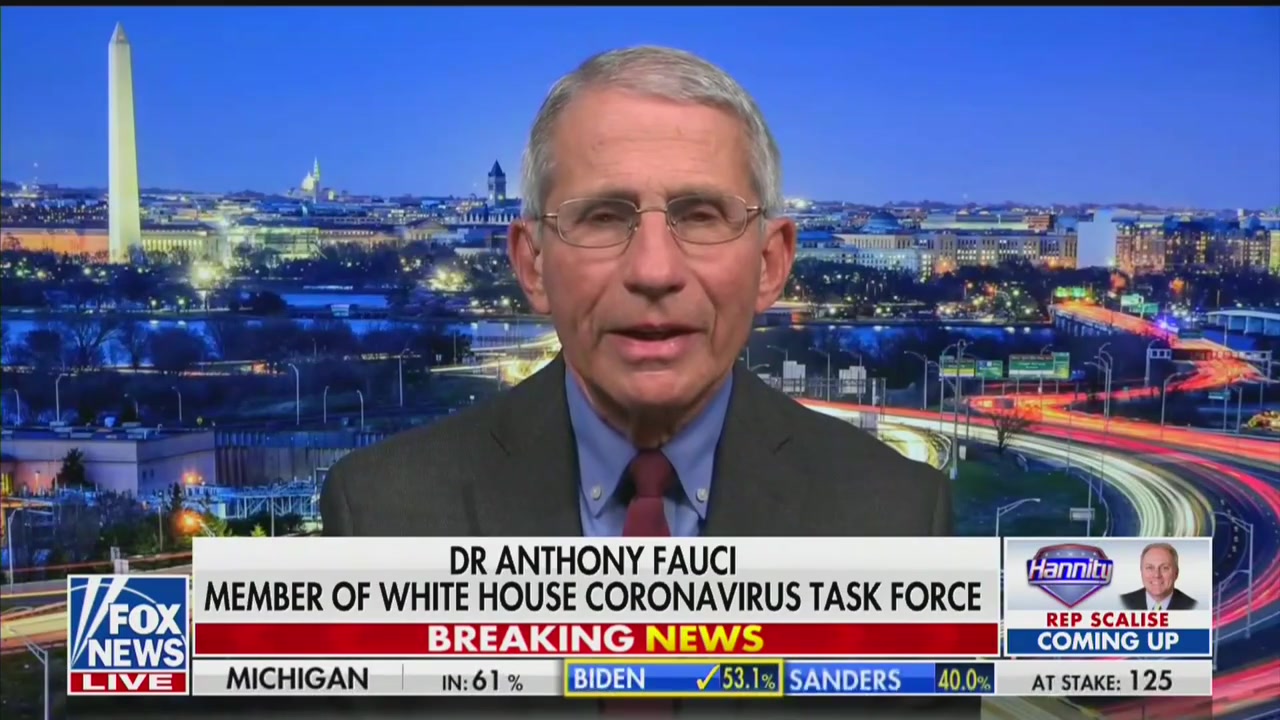 Dr. Anthony Fauci, the nation's top expert on infectious diseases and a member of the White House coronavirus task force, set Fox News host Sean Hannity straight on the dangers the novel coronavirus outbreak presented to the United States, pointedly telling him Tuesday night that the virus is much more lethal than the seasonal flu.
Fauci, who earlier in the day starkly informed the public that "we can't be doing the kinds of things we were doing a few months ago," appeared on Fox News' Hannity to discuss what needs to still be done to mitigate the outbreak.
"But Sean, to make sure your viewers get an accurate idea about what goes on, you mentioned seasonal flu," he continued. "The mortality for seasonal flu is 0.1 [percent]. The mortality for this is about two, two-and-a-half percent. It's probably lower than that, it's probably closer to one. But even if it's one, it's ten times more lethal than the seasonal flu. You gotta make sure that people understand that!"
Somewhat flustered, Hannity sputtered "no, no, no, no" before eventually asking Fauci if the task force has done everything possible to this point.
Read the rest of the piece at The Daily Beast.
Watch the clip above, via Fox News