Mitch McConnell: Republicans Don't Have Enough Votes to Block Witnesses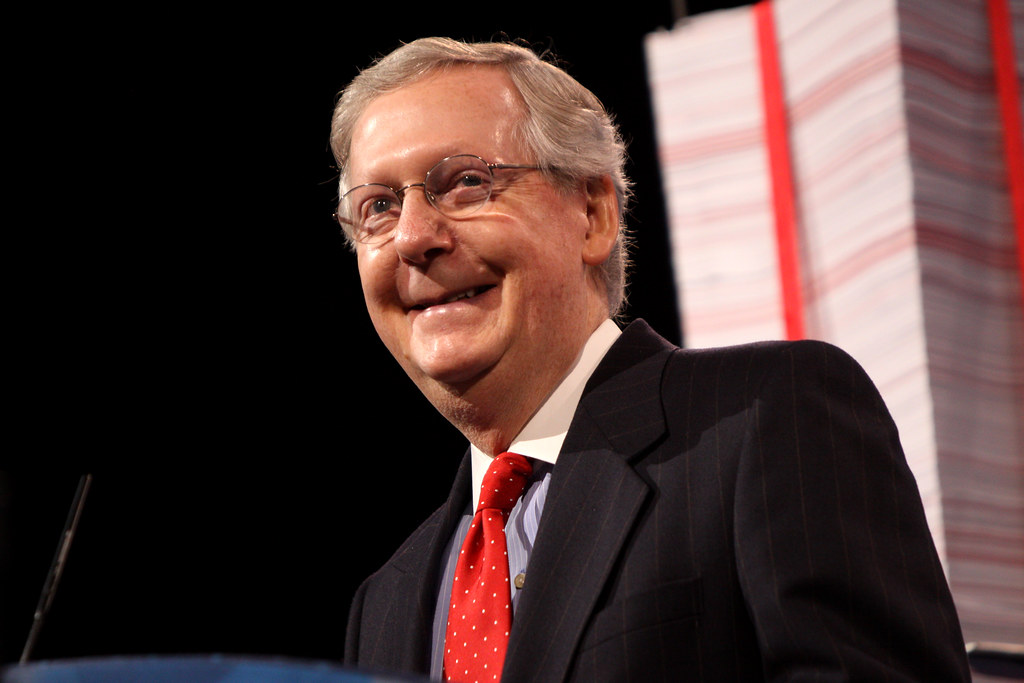 Senate Majority Leader Mitch McConnell has told his caucus that Republicans do not have the votes to prevent witnesses being called in the impeachment trial. According to multiple reports, McConnell made the announcement to the Senate GOP on Tuesday night.
This has been a concern since the formal Articles of Impeachment were adopted. President Donald Trump's defenders in the Senate want to prevent witnesses from testifying but there has always been a risk that at least four senators will peel off and vote with the Democrats.
The President's defense team has also urged that the trial be concluded quickly and that no witnesses should be called. It appears that the opposite will now happen. Trump's lawyers don't seem to have convinced enough Republican senators of the merits of dismissal.
The Republican leadership is reportedly concerned that the impeachment trial will veer out of control if witnesses are called. Of particular concern is former National Security Adviser John Bolton, who has apparently implicated Trump in his forthcoming book.
Bolton has said he will testify if subpoenaed and Republican Senator Mitt Romney has expressed and interest in hearing from him. Romney is one of the likely votes for witnesses, along with Lisa Murkowski, Cory Gardner and possibly Susan Collins.
President Trump has said he wants to have his day in court but this would likely mean calling witnesses such as former Vice President Joe Biden and his son, Hunter Biden. McConnell and other Republicans are concerned this would lead to a circus in the Senate and harm the President further.