Lankford Downplays Trump Discussing Ukraine, Yovanovitch with Giuliani Associates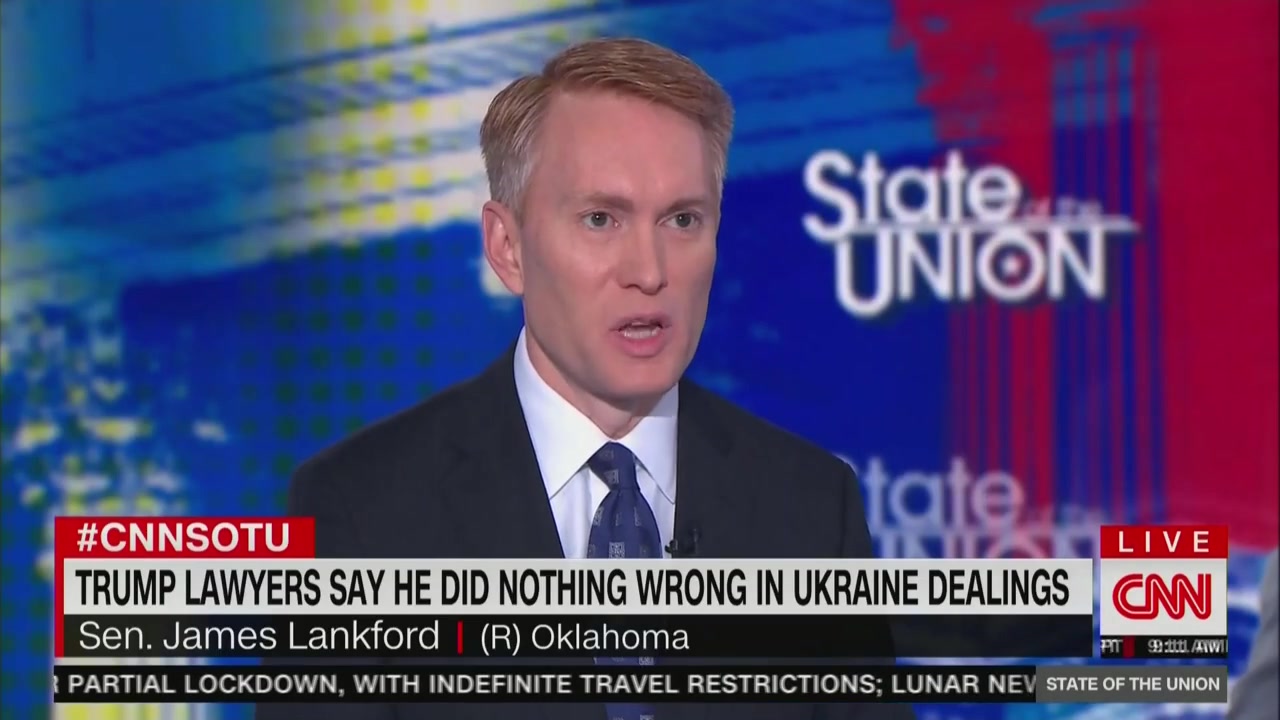 Sen. James Lankford (R-OK) downplayed the importance of a newly released tape on which President Donald Trump can be heard discussing Ukraine and former US Ambassador Marie Yovanovitch.
"Certainly the president meets a lot of people," Lankford said, adding that he cannot be expected to remember everyone he comes into contact with. "This was a fundraising dinner…[that] I don't see as a relationship."
But the president has repeatedly denied knowing both Lev Parnas and Igor Fruman, the two indicted former businesses associates of his personal lawyer, Rudy Giuliani.

Over the weekend, Parnas released an hour-long tape of a dinner he and Fruman attended in April 2018 with the president and Donald Trump Jr in Washington, D.C. ABC News, which first obtained the recording, reported that Parnas appears to say to Trump: "The biggest problem there, I think where we need to start is we've got to get rid of the ambassador. She's still left over from the Clinton administration. She's basically walking around telling everybody, 'Wait, he's gonna get impeached, just wait.'"
Trump can later be heard saying, "Get rid of her! Get her out tomorrow. I don't care. Get her out tomorrow. Take her out. OK? Do it."
According to documents released as part of the House Intelligence Committee's investigation into the Trump-Ukraine scandal, Parnas communicated with a Republican congressional candidate who appeared to have Yovanovitch under surveillance, either physical or electronic.
Watch the video above, via CNN.