House Releases Evidence from Indicted Giuliani Associate Suggesting Yovanovitch Was Being Tracked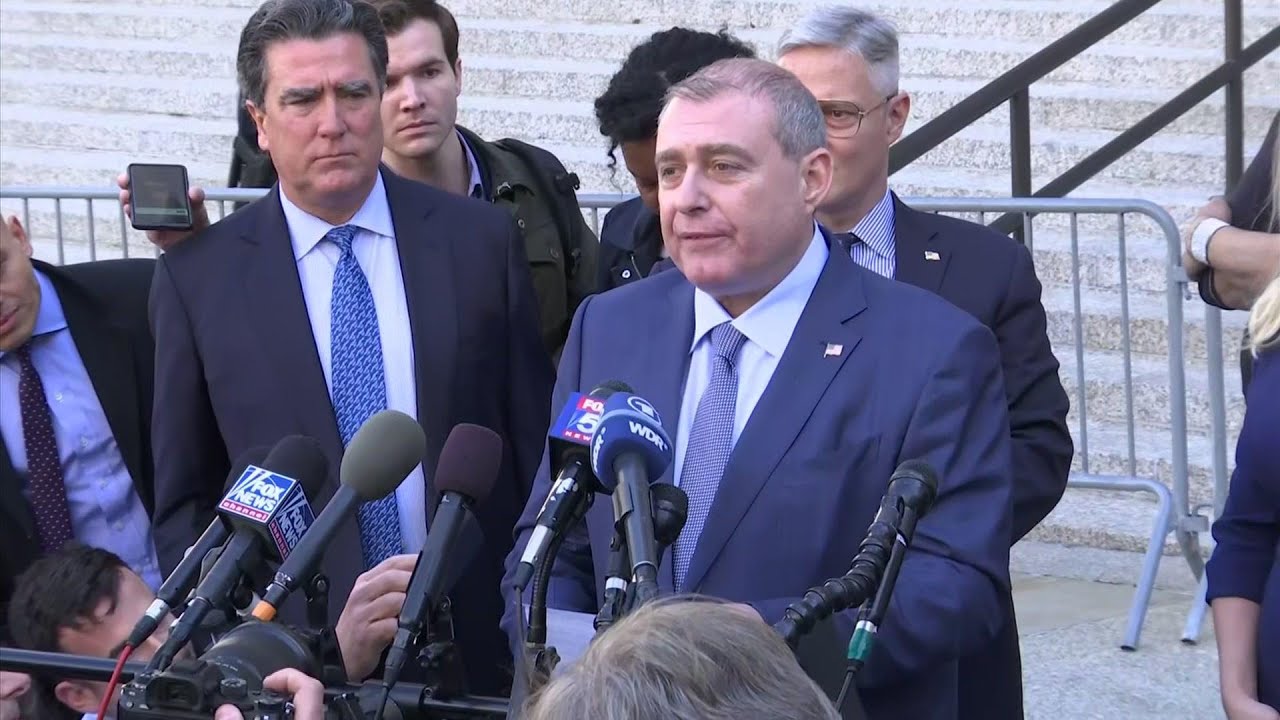 House Intelligence Committee Chairman Adam Schiff (D-CA) sent a letter Tuesday to Judiciary Committee Chairman Jerrold Nadler (D-NY) detailing evidence acquired from the cell phone of an indicted business associate of Rudy Giuliani, President Trump's personal lawyer.
In the letter, Schiff describes text messages between Lev Parnas, whom Giuliani used to connect to Ukrainians to dig up dirt on presidential candidate Joe Biden, and Robert F. Hyde, a Republican congressional candidate and Trump donor. Hyde "sent a series of text messages suggesting that he had Ambassador Yovanovitch under physical surveillance in Kyiv," Schiff notes, "and that 'They are willing to help if we/you would like a price.'"
The text messages, sent via Whatsapp, an encrypted messaging tool, shed more light on Giuliani's campaign to oust the former U.S. ambassador to Ukraine who told lawmakers she was the target of a smear campaign.
Um holy sh*t. This certainly makes it sound like Parnas and co. were actively tracking Yovanovitch's movements. This could explain why Yovanovitch was moved out of Ukraine so quickly. https://t.co/4rBRB06ZGN pic.twitter.com/5Gc8WcGPih

— Natasha Bertrand (@NatashaBertrand) January 14, 2020
In a July phone call with his Ukrainian counterpart — several months after Yovanovitch was recalled from Kiev — Trump said that she would be "going to go through some things."
Additional eye-opening evidence obtained by Democratic investigators includes communications between Parnas and Giuliani about the House impeachment inquiry and between Parnas and senior Ukrainian officials. This, Schiff notes, "demonstrate[s] that Mr. Parnas served as a direct channel between President Trump's agent, Mr. Giuliani, and individuals close to President Volodymyr Zelensky." Parnas also frequently shared news articles pushing debunked conspiracy theories about Joe Biden and the Russian talking point about Ukrainian influence in the 2016 presidential election.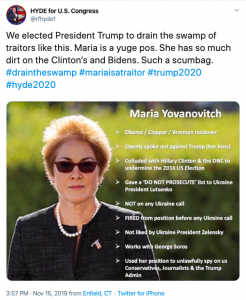 The release of critical documents in the Trump-Ukraine scandal comes one day before the House is expected to transmit both articles of impeachment against President Trump to the Senate. The new information could bolster Democrats' argument for testimony from witnesses who did not appear during the House investigation.