'Fox & Friends' Repeatedly Tries and Fails to End Interview With Rudy Giuliani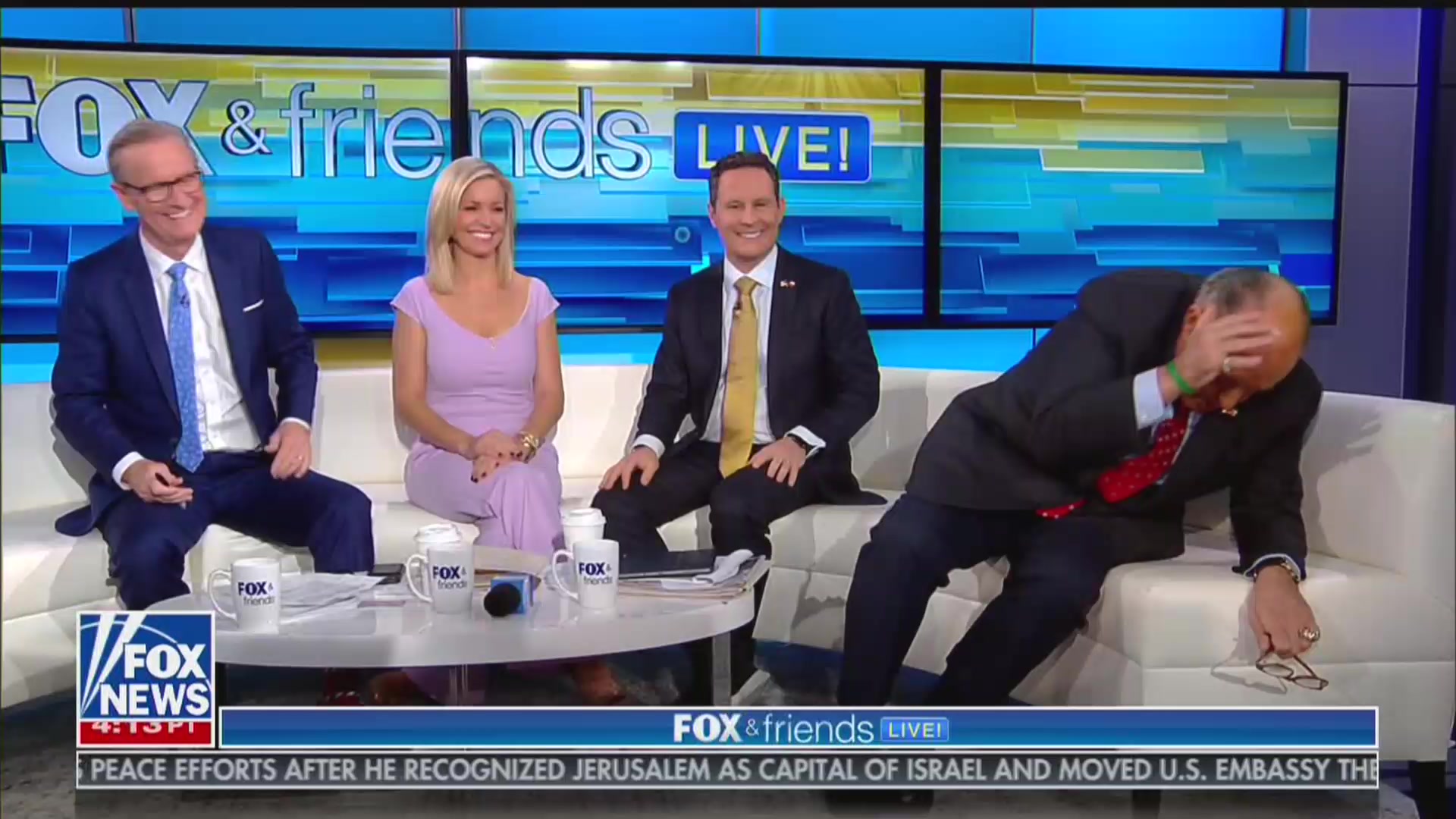 President Donald Trump's personal attorney Rudy Giuliani showed up on the president's favorite morning program on Friday—and apparently didn't want to leave.
"I know you could go clear through noon when your podcast starts. Give it up for Rudy Giuliani," Doocy exclaimed to cheers from the audience. "We're going to be watching."
The Trump lawyer, however, wasn't budging, instead saying that he'd only shown the "tip of the iceberg" while rambling on some more.
"Rudy, we're done," Doocy begged, prompting Kilmeade to add: "We have got to go. The president wants you to continue this investigation?"
Read the rest of the piece at The Daily Beast.
Watch the clip above, via Fox News.