Tulsi Gabbard Is Suing Hillary Clinton for Defamation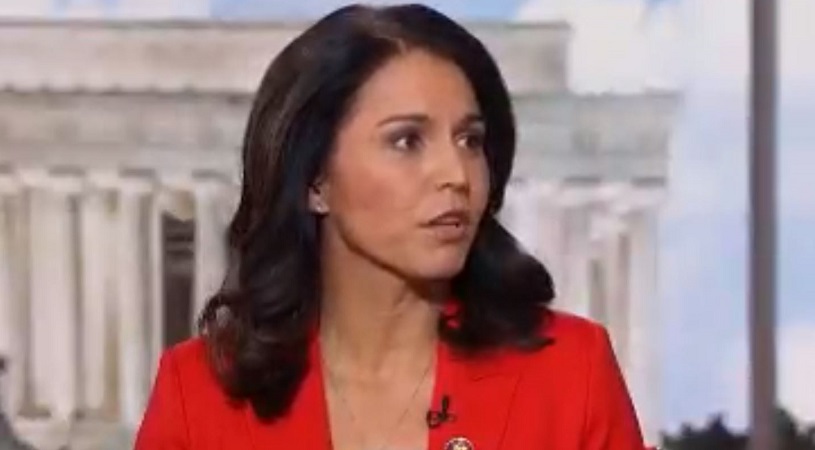 Democratic presidential candidate Tulsi Gabbard is to sue former Secretary of State Hillary Clinton. The Hawaii congresswoman announced the move through her lawyers on Wednesday morning. The suit likely relates to comments Clinton made about Gabbard and Russia.
INBOX: @TulsiGabbard Sues @HillaryClinton for Defamation

— Ed O'Keefe (@edokeefe) January 22, 2020
"Rep. Gabbard's presidential campaign continues to gain momentum, but she has seen her political and personal reputation smeared and her candidacy intentionally damaged by Clinton's malicious and demonstrably false remarks," Gabbard's lawyers said in a statement.
Full statement from @TulsiGabbard's attorneys at @PBBPHllp: pic.twitter.com/WXvgj29zvN

— Ed O'Keefe (@edokeefe) January 22, 2020
The suit will claim that Clinton has violated U.S. defamation law and will reportedly seek a retraction from Clinton. It is likely that the former presidential candidate is well-equipped with representation for any lawsuit, having had recourse to defend herself against accusations in the past.
Gabbard's bid to win the Democratic nomination have foundered as she has failed to pick up much support among potential primary voters.
This is a breaking story and may be updated.