Trump on Ken Starr: 'I Didn't Think Bill Clinton Should Have Been Impeached'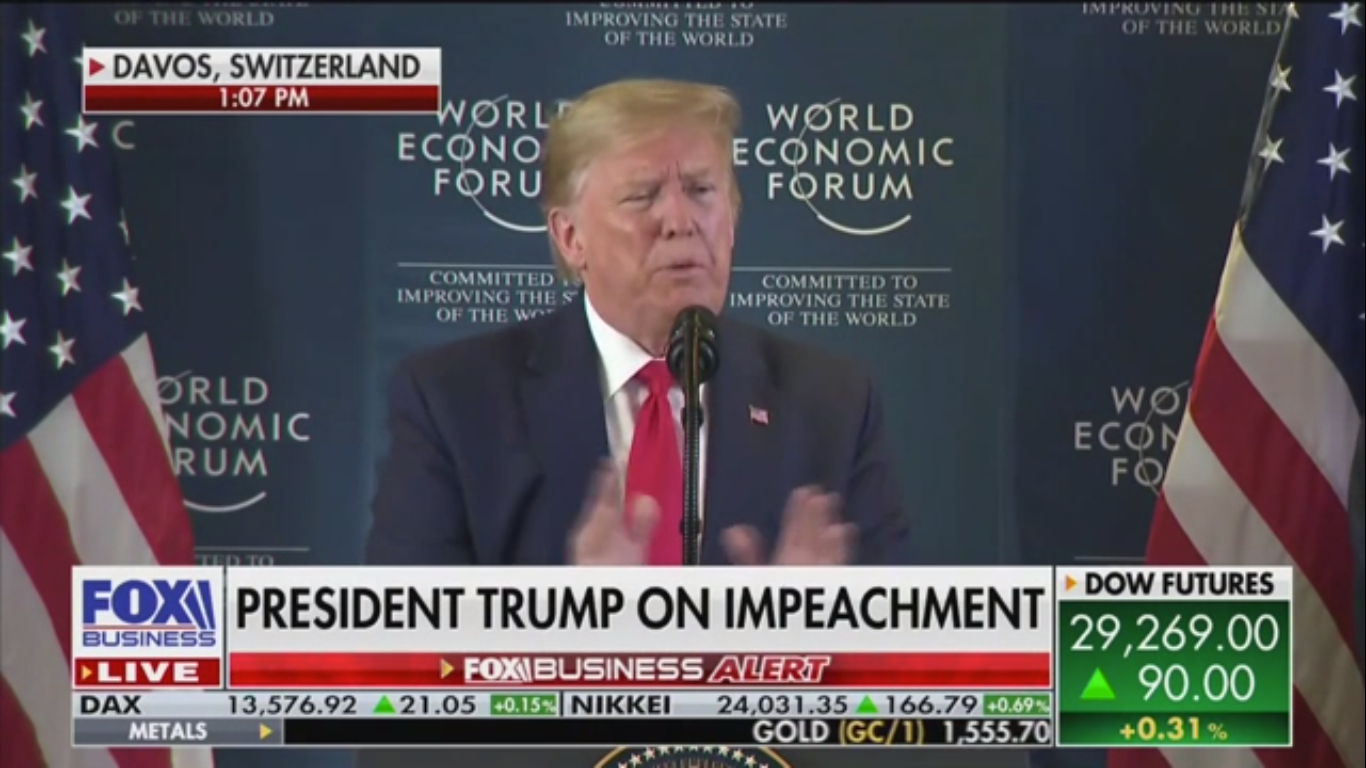 President Donald Trump covered a wide range of topics when he spoke to journalists in Davos, Switzerland on Wednesday morning. In one interesting moment, Trump was asked to comment on remarks he made in the 1990s about Ken Starr.
At the time, Starr was the independent counsel investigating President Bill Clinton, which ultimately led to his impeachment trial. Trump is on record criticizing Starr and the impeachment generally. At Davos, he doubled down on his view of the Clinton affair.
"Ken Starr is a terrific man," Trump said. "I did make that statement because frankly I didn't think Bill Clinton should have been impeached and I thought it was terrible. I didn't know Ken Starr. But I didn't think that Bill Clinton should have been impeached. And I was pretty vocal about that. I didn't know Ken but what I did know, is he was very tough, he was talented."
"But in a a certain way I was sticking up for Clinton, for Bill Clinton. I sort of still feel that way, I mean, what he did was nothing good, there was a lot of lying going on, there were a lot of things, a lot of bad things."
"With me, there's no lying. There's no nothing. They have nothing. They don't even have a crime. They say he's the only one that has ever been impeached and he didn't commit a crime. I didn't commit a crime. And then you get into high crimes and misdemeanors, but I didn't commit a crime. So, no, I have great respect for Ken but I didn't think frankly Bill Clinton should have been impeached."
Trump's opinion is not shared by many of supporters and prominent defenders on Fox News but he has at least been consistent on the issue.
Watch the video above, via Fox Business.