Fox News Host Reacts to Cory Booker Dropping Out: I Heard 'He's Lazy'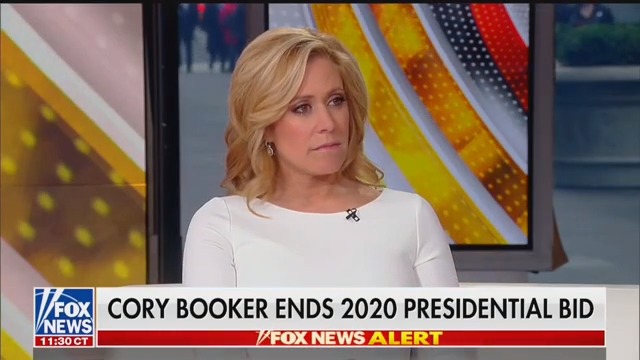 Fox News host Melissa Francis reacted on Monday to the news that Sen. Cory Booker (D-NJ) had ended his presidential campaign by suggesting "he's lazy," referencing unnamed Democrats who have worked with the New Jersey lawmaker.
After failing to make yet another Democratic primary debate stage, Booker announced on Monday morning that he was suspending his presidential campaign. The senator, whose campaign focused largely on unity, struggled to gain any traction in national polls. His departure from the race leaves former Massachusetts Gov. Deval Patrick as the lone black candidate remaining in the Democratic field.
"Jeanne, we've had Democrats on the couch you've worked with him who say that he's lazy," Francis said to fellow co-host Jeanne Zaino. Francis, meanwhile, did not offer specific names or examples of Democratic colleagues saying that Booker is lazy.
Read the rest of the piece at The Daily Beast.
Watch the clip above, via Fox News.