Sen. Mike Lee on Soleimani Airstrike: 'Frustrating' to 'Not Get the Details Behind It'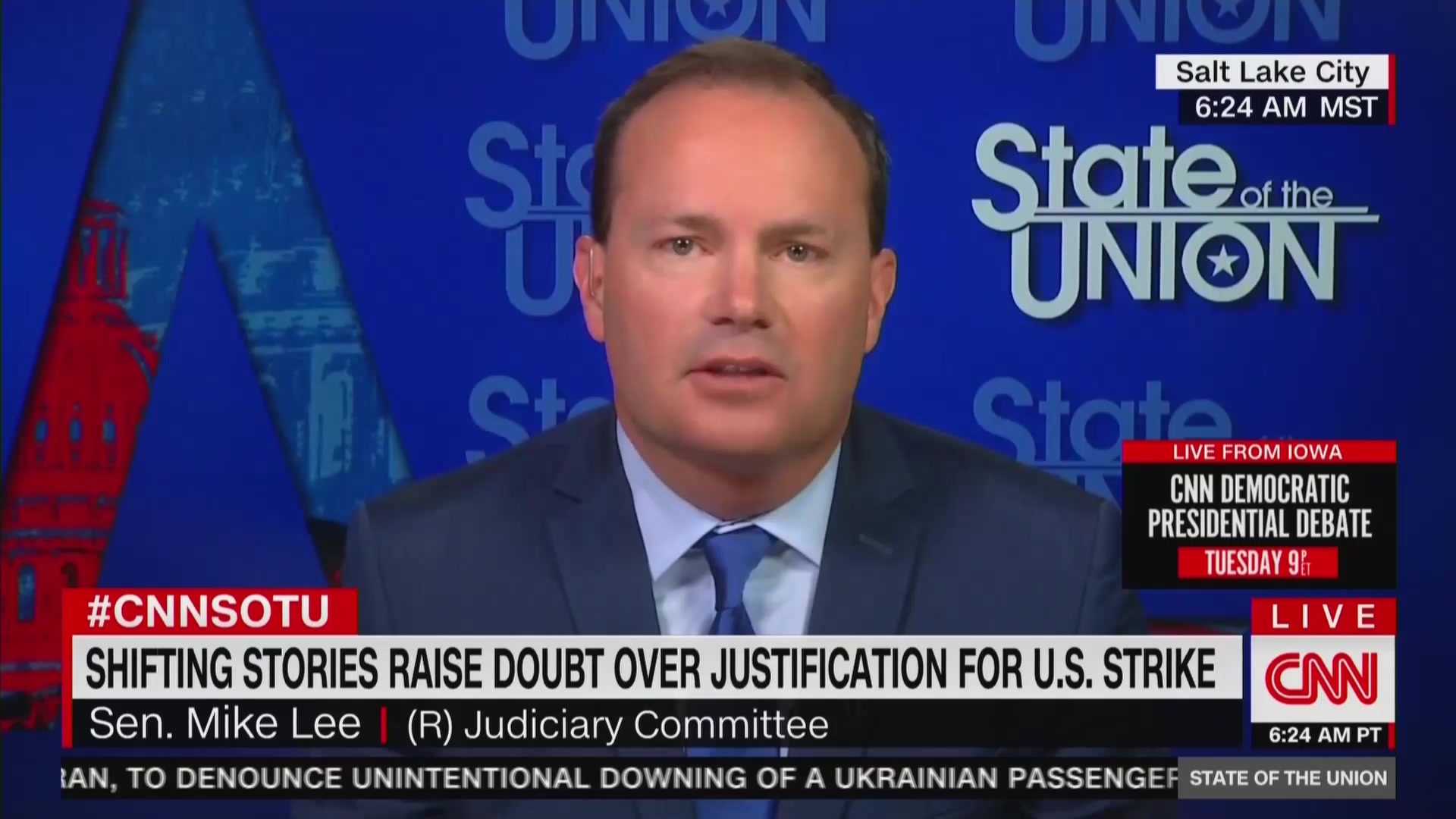 Sen. Mike Lee (R-UT) expanded on his reaction earlier this week to a briefing by Trump administration officials on the airstrike that killed Iranian Gen. Qasem Soleimani in Baghdad.
Lee had told reporters following the briefing that it was "probably the worst" one on a military issue he had been a part of in his nine years in office.
Speaking to Jake Tapper on CNN's State of the Union, Lee said he believes that "the briefers and the president believe that they had a basis for concluding that there was an imminent attack," but that "it's just frustrating to be told that and not get the details behind it."

Lee added that he is "worried" about the integrity of information that the administration is giving to Congress, especially since administration officials have not been consistent in their public statements.
"As a United States senator, and as a voter and citizen, I have learned not to simply take the federal government's word at face value," he said. "We were lied to about weapons of mass destruction in Iraq, we were lied to for a couple of decades about what is happening in Afghanistan, we've been lied to about a lot of things."
What it comes down to, Lee said, is that "it's important to ask these questions so that we know the details."
Watch the video above, via CNN.